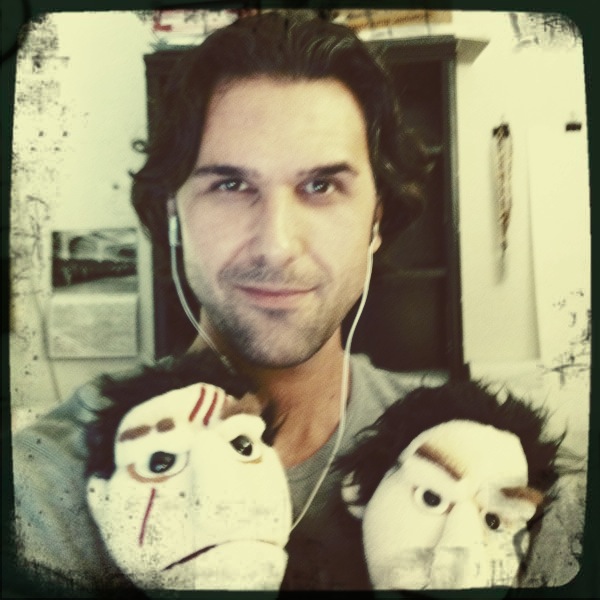 The visions of Alex Ruiz range from dark and disturbing, fantastical to sci-fi, and all the way to vomit inducing cuteness and hilarity. In his paintings, the creatures of his thoughts crawl off the page and transplant themselves into your unsuspecting brain, hopefully taking residence there as well.

Alex Ruiz began his art career as a character animator on 'the Simpsons' at the age of 19. He then became an assistant director on the hit series, taking on more responsibilities on the creation of the show. Eventually, Alex realized his passion for making still images rather than animating scenes, and slowly shifted into a career as an illustrator. He then moved into the position of Director of Illustration for 20th Century Fox's License and Merchandise department, working on properties including James Camerons Avatar, Aliens, Halo 3, Eragon, Family Guy, the Simpsons, McFarlane/Spawn Toys and many more.

Alex is currently a freelance concept artist/illustrator lending his talents to the film, television, video game, and music industries. Clients include 20th Century Fox, Activision, The Workshop, Universal Studios, Sony, Radical Comics, Virgin Comics, and visual effects houses Frame Machine, Perspective Studios, and The Picturemill. He is also an art instructor at the Los Angeles Academy of Figurative Art and Studio Arts in Los Angeles, teaching classes in conceptual design, digital painting and anatomy.