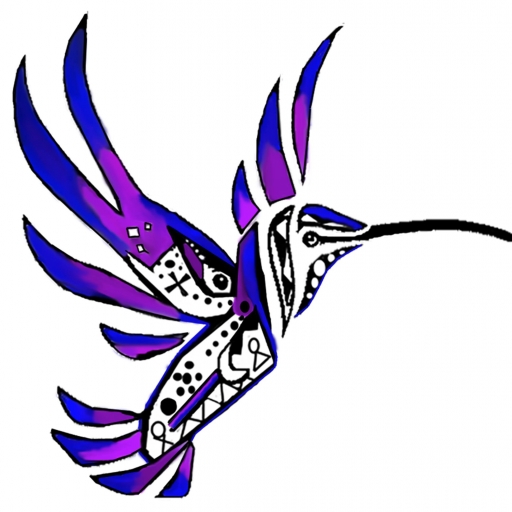 The creative force behind Brave Woman Eco-Designs, a clothing line inspired by the beauty of Blackfoot
and Indigenous history, experiences both traditional and contemporary while respecting Mother Earth and
recycling materials. Ahksistowaki (Blackfoot meaning Brave Woman) also known as Jamie Medicine
Crane is the owner of Brave Woman Designs™ and founder of Brave Woman Botanicals, specializing in
natural healing products for your mind, body and spirit.
Her name was given to her by her great auntie the late Dr. Helen Many Fingers. Jamie is Blackfoot from
Kainai & Piikani Nations in Alberta; Jamie Medicine Crane is an educator, dancer, model, actress, fashion
designer and musician. She has a Bachelor of Business Administration Degree, Bachelor of Education
Degree and Master's in Education.
A former model, Jamie was the first Native woman to compete in Miss Universe Canada in 2003, where
she was awarded the title of Miss Congeniality. She also received the title Miss Blackfoot Canada. Jamie
is the founder of Niitsitapi Dreams (a Blackfoot term meaning "The real people") a holistic modeling
school designed to build girls' self-esteem and leadership skills. Jamie has always been artistic and been
designing clothes since she was a child. She started with making doll and Barbie cloths and continued to
sew by designing Native dance outfits then more recently branched into more contemporary designs.
What inspired her to start designing was being able to wear designs that were authentic and can been
worn to the office, out to a party or even to walk the red carpet. All her designs are influenced by her
Blackfoot background, her environment and experiences. The name of the design label Brave Woman
Designs™ originated by her traditional Blackfoot name.
Jamie was the first Native women to run in Miss Universe Canada 2003, and awarded Miss Congeniality;
she also received the title Miss Blackfoot Canada and was a semifinalist in Miss Indian World competition.
Jamie's been recognized with numerous awards including the YWCA Canada's Ann Mowatt Outstanding
Young Woman Award, YWCA Lethbridge, Young Woman of Distinction, Alberta Colleges- Provincial
Award for Creating Excellence, an Esquao Award-Woman of Distinction from the Institute for Advancing
Aboriginal Women, Aboriginal Council of Lethbridge and Blackfoot Art Award by the Blackfoot Cultural
Society Jamie was selected to represent Canada in the YWCA's World council held in Nairobi, Kenya,
Africa 2007, and recently has been elected to the YWCA World Board, as the first Indigenous woman.
She is a former vice president on the YWCA Canada Board and has been teaching for over fifteen years.