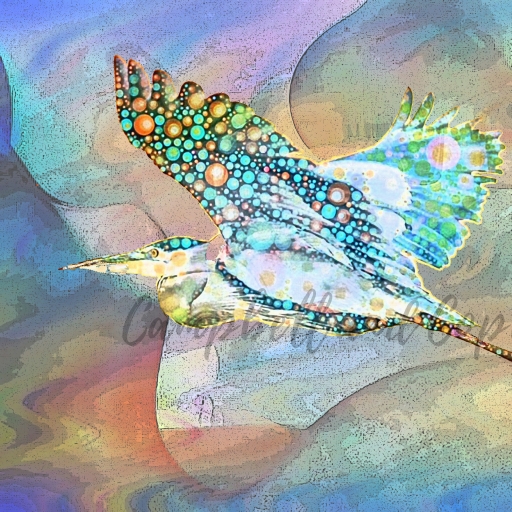 Campbell and Cope
Debra Campbell and Alene Sirott-Cope, two cousins who are both professional artists and art educators, have come together in a unique collaboration. They have reimagined their own original alcohol ink and mixed media pieces by combining them through collage and technology. Their different styles easily fit together almost as if the art shares their DNA.

Originally from Philadelphia they have, by coincidence, moved to opposite coasts of Florida. Ms. Sirott-Cope has been a professional graphic designer, potter, mixed media artist and art educator. As a graduate of Moore College of Art in Philadelphia, she majored in advertising and design. Ms. Campbell has been a mixed media artist, an art educator for grades K-8 and an adjunct professor at the University of South Florida School of Art. She is an arts advocate and holds a degree in art therapy. Both believe that art is a powerful mode of communication as well as a tool that can be used in the service of mindfulness.

Their collections are mostly visions of Florida nature such as birds, ocean and water scenes, fish and fishermen, and forests. Other themes come from the Pacific Northwest and include Denali and the Canadian Rockies. Debra and Alene show their art in a variety of art galleries and community installations.