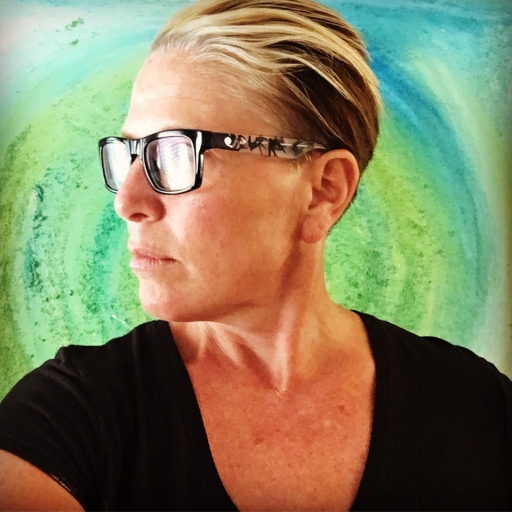 Ellen Robinson Art - Art for the World
Indianapolis, Indiana
I grew up in Indianapolis, Indiana. I sang in my high school choir but had no idea that painting was an option. My sister was the identified artist in our family. There was no obvious career path for me so I decided to major in English Journalism in College. I went on to work in corporate relations and nonprofit fundraising and management for the next twenty years. Somewhere along the line I went back to school and got my Masters in Public Affairs.

In 2006, I began to awaken to my life and realized that I wanted to live differently. A coach of mine at the time brought paints and canvas to a session and after a few minutes I grudgingly began to paint. I felt a feeling that I had not felt before. Or at least could not name. Now I know that what I felt was FREE. It was at that point that my known life ended and my yet to be life began to unfold moment by moment.

I am an ARTIST, a creative coach and joy catalyst, LIVING LIFE MORE ALIVE AND ON FIRE in every moment. It's been so LOVELY - this process of dropping the IDEA of Me and simply BEING Me. Painting for me is about opening up and allowing what wants to be expressed to come through me. This is my Creativity. This is my Truth.

My paintings have a way about them, infusing the space they're in with Love, Joy, Wisdom & Warmth. About a year ago I realized I wanted my paintings to be literally ON people - to share this energy in a very tangible way. And this vision is what led me to Art of Where.

My purpose in this life is to live life intentionally, authentically and with an open heart. My stalwart partner in life, Tim Robinson, and our two wise-beyond-their-years children, keep it all real.