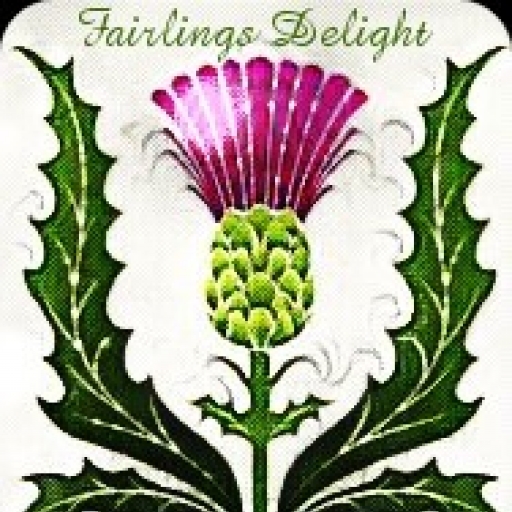 Fairlings Delight
Bethlehem, PA
~Fun and Whimsy Boutique Online Stores~
Hi I'm Holly, and welcome to *Fairlings Delight,
I wanted to share something very personal to me, and why I started Fairlings Delight......
On August 20, 2016, my oldest child committed Suicide. I needed to find another way to cope with dealing with the shock and depression of losing my son. My oldest son Terrell was such a gentle, kind, considerate, and compassionate person; but unfortunately he suffered greatly from Mental illness and Depression his whole life. My life would never be the same again. The sadness, the loss, the hole in my heart I thought would never mend. I couldn't sleep, eat, and my brain would never stop dwelling over the lost of my son. I needed an outlet. I used to be an artist, and photographer, but I had put them on the back burner over the years. Then one day the thought of doing my art, and taking pictures again, might be just what I needed to do to help my pain and sorrow of the lost of my son. I also wanted to make Terrell proud of his Mommy and keep the memory of my son alive in some way. Everything I design and make, I add Terrell's birthdate to each sku of the item, 53086. I'm glad I was able to find an outlet to help me cope, and I hope no one will have to go through the pain I have of losing a child or a love one, but in case you do, please reach out to close friends, talk about your love one, join a support group, or do something to memorialize them.
For those who suffer or if you know someone with Mental Illness, please contact SAMHSA's National Helpline – 1-800-662-HELP (4357)
SAMHSA's National Helpline is a free, confidential, 24/7, 365-day-a-year treatment referral and information service (in English and Spanish) for individuals and families facing mental and/or substance use disorders.
If you or someone you know is Suicidal please reach out for help, you are not alone. Call the National Suicide Prevention Lifeline at 1-800-273-TALK (8255) or the National Hopeline Network at 1-800-SUICIDE (1-800-784-2433).
Be well and safe.
Here at Fairlings Delight, I love to offer my treasured customers of all ages Fun and Unique Artwork, Photography. Designer Fashions, Home Fashions, and Personalized Gifts. I also offer **Charity Fundraising to Support Special Awareness Issues.
*What is a Fairling you ask?........*Fairlings is a Scottish word for Love Tokens.....Small gifts as Tokens of affection, such as sweets, hair ribbons, or small jewelry items.
I love designing Special Items for my Customers that are fun, fascinating, and whimsical. Looking for something special for yourself, or for the Loves in your Life?. Look no further..... Take your time to look ok......because I don't want you to miss a thing, look for new Artwork and Designs added weekly. I do offer a lot of different Items, but if there's anything you don't see in my Online Stores, please let me know, and I'll try my best to Design for you.
I also offer SOME **Charity Fundraising for Non-Profit Organizations that Support Special Awareness Issues......Examples- Cancer, M.D., M.S., March of Dimes, Autism Diabetes, Mental Illness, Suicide.
Any questions, I can be reached at the info below. Thanks and have a wonderful day
Website- https://www.fairlingsdelight.biz/
Phone- 484-544-3484
E-
[email protected]