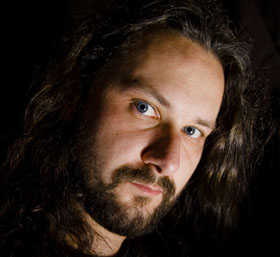 Gabor Pozsgai
United Kingdom
Gabor Pozsgai was born in a small town in Hungary, in November 1977.
He has been interested in all living things and creepy-crawlies since his early childhood. So much so, he became an insect ecologist...
However, pure observation of the objects of his passion was not sufficiently satisfying for him. He also wanted to document them. And so, he bacame a photographer...
He got his first Russian made Smena camera in the age of ten. His father and other members of the family were keen photographers as well and with their encouragement and advice he managed to learn quickly. Unfortunately, only the significant change in his economical situation, when moved to the UK, allowed him to fulfil his rather expensive passion.
Now, Gabor Pozsgai lives in Aberdeen, Scotland and takes images of everything with a healthy bias towards tiny six-legged creatures.