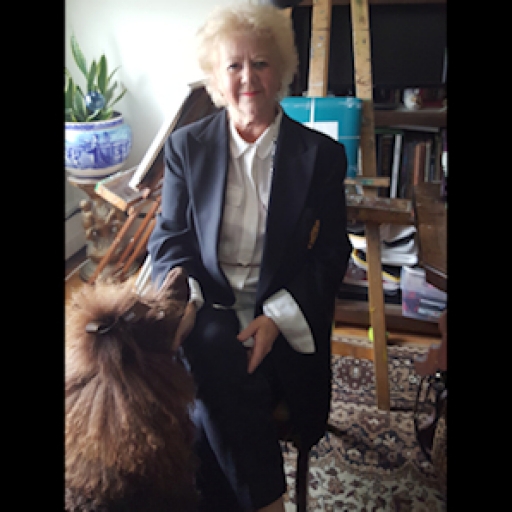 Heather Ryan
Montreal, Quebec
​As an artist, I have an obligation to my peers.
As a painter, I have an obligation to myself.
As a teacher I have an obligation to my students."

Born and raised in Montreal, Quebec, my passion has always been in teaching others what I have learned in my 50+ years of painting. Although classically trained in oils and charcoal, I today experiment with mixed media, acrylics and interference pigments which have a strong directional spectral reflectance and the colour shifts with the angle of view. The viewer moves while the painting remains stationary. Elements in the picture change colour, appear and disappear as both the angle of viewing and the angle of illumination change. These paintings are difficult to photograph though and the photo never captures the beauty and movement of the colour play.

Awards and recognition over 35 years have been numerous. First prize with the Lasalle Association of Artists. Best in Show. Public Popularity Award and many more. Although I have had many art exhibitions over the years they have not been the focus of my art career. My passion has always been teaching art.