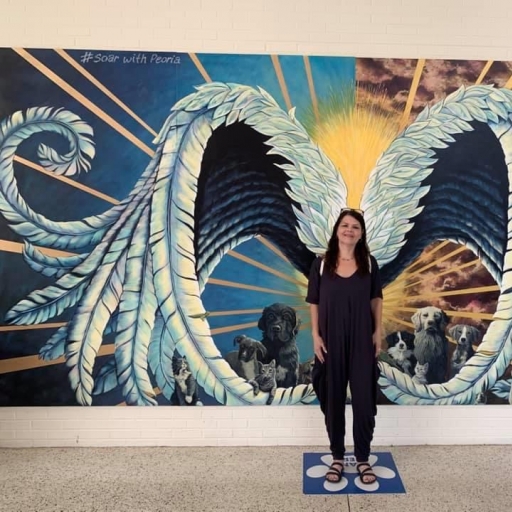 Jean Doremus Filson
Washington, il
Hi, my name is Jean Doremus Filson and I am an artist/muralist from central Illinois, USA. Welcome, I'm so happy to have you here! Here is a portfolio collection of my studio and mural work from over 28 years of painting.
I am always striving to visually communicate and emotional experience though the use of color, design and texture. I am motivated by nature and hope to install the essence of the natural world in all of my work. I sincerely hope you enjoy my artwork as I will be continually pushing myself and expand my voice.
If your interested in purchasing artwork or prints please visit my site www.jeanfilsonartist.com
If your interested in the possibility of having a mural done or for any other questions, please feel free to contact me anytime at
[email protected]
I will get back to you ASAP!
Thank you so much for your time and I hope you enjoy your visit!
-Jean