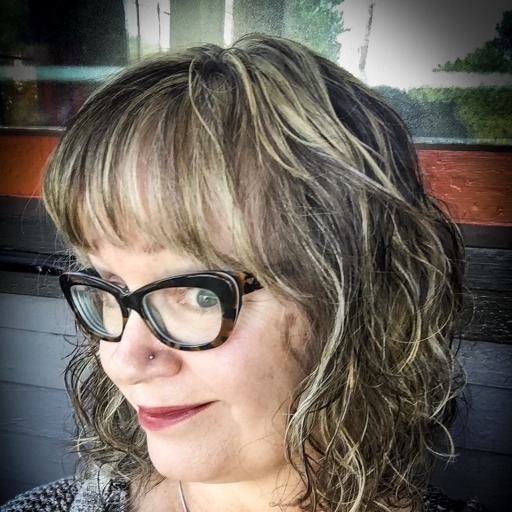 Jera Design Studio - Patti Smithson
Vancouver, BC
I am a Visual Artist, Certified Expressive Arts Therapist and Graphic Designer living and working in Vancouver, BC, Canada.

I have been creating art my entire life and have dabbled in a variety of mediums over the years, but my background in Fine Arts is mainly in printmaking (woodblock & etching) and painting with acrylics and encaustics. The way I approach my work is very tactile and hands-on, attuning to my needs and feelings in the moment, working from my heart and truly expressing my authentic self. I bring this sensibility into the way I approach my Expressive Arts practice as well; helping people grow and enrich themselves through creative self-exploration and through their imagination! This process also applies to how I create my own artwork.

My work is full of bright colours, movement and doodles, using images and ideas derived from nature and my imagination; using acrylics, watercolours, graphite, Posca Paint Pens and oil pastels. I hope to invigorate and inspire your senses!