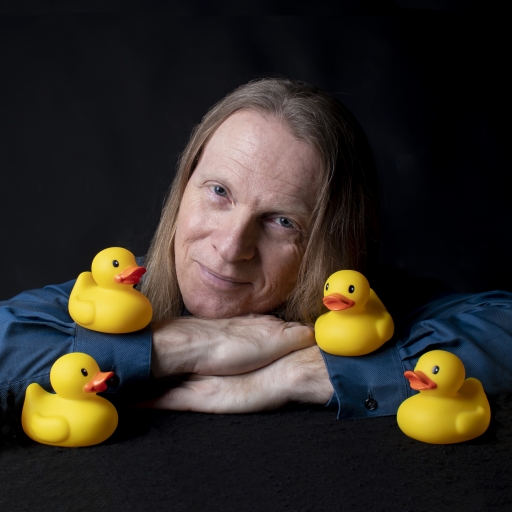 Kevin Grass
Tarpon Springs, Florida
Kevin Grass is a Florida artist known primarily for his landscapes and series of hyper-realistic figurative paintings that comment upon social issues of the day. These complex, thought-provoking images were well represented in juried and invitational exhibitions, galleries, and prestigious art publications. They have found homes in private and public collections throughout the United States and Europe.

"Lame Ducks" is series of smaller, less complex images that retain the humor, narrative, and technical approach of the more involved figure paintings, using rubber ducks as the common thematic element. These visual puns are colorful, fun, and lend themselves more easily to marketing and commercial applications. The paintings are accompanied by a whole series of products at the website www.lameducks.net.

Kevin Grass lives with his wife and son in Tarpon Springs, Florida. He is Associate Professor of Art at St. Petersburg College, where he has taught since 1997.