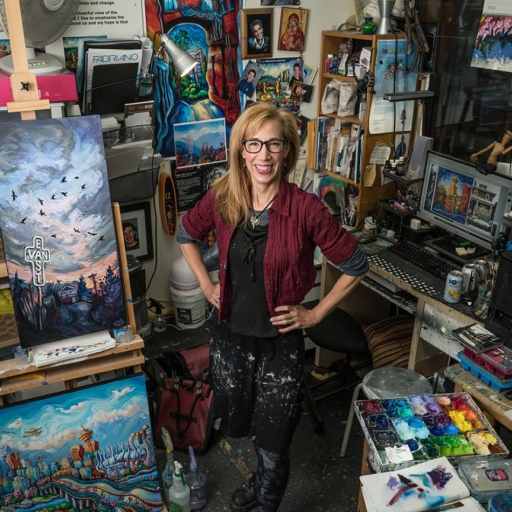 I am a full-time expressionist painter with a surrealist edge. I paint urban landscapes and personify buildings so they look like the people who live in them.

My creative superpower is using colour, caricature, and pareidolia to exaggerate familiar scenes and squeeze out their essence. I render our urban landscape with a blend of caricature and idealism. I make buildings look like living things and my stylized distortion of architecture often represents the people who inhabit the buildings and neighbourhoods.

The vivid colours and implied instability create a whimsical view that seems as happy as most of us wish we were. I've learned that you can't control the world but you can interpret it so I choose to emphasize the color and character and electricity of life. My hope is that those who like my work get a jolt of familiarity.