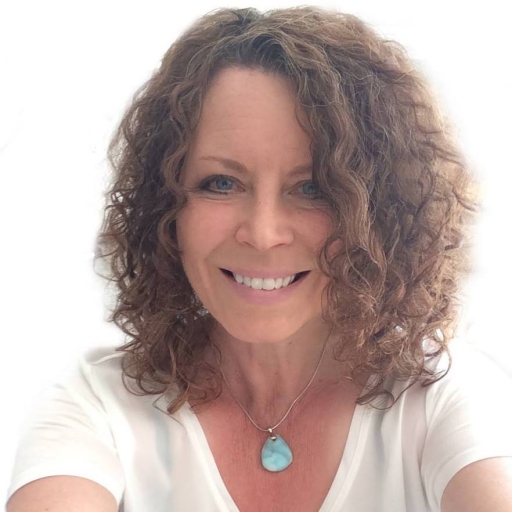 I obtained my BA in Design from the Alberta College of Art and Design in 1996. I have worked in the design field since graduation allowing me the ability to gain vast knowledge and experience in the print and website business. Ten years ago, however, I rekindled my passion for painting on canvas and then added a new business called Wrapped Up In Love which is one-of-a-kind hand painted, healing silk scarves.

Through my design skills I have been able to create numerous products by applying my inspirational art to them. Products such as puzzles, clothing, wall art, note cards and more come alive. The joy is that these products get into the hands of people from all over the continent, which in turn raises the consciousness and love quotient of world.

Recently I've enjoy creating fun talking YouTube videos of the spirits in my paintings who share their wisdom and laughter.

My inspiration comes from life itself and I choose to capture the LOVE in all things through my heART. I create colourful, spirited paintings using intuition to convey messages of love, hope and inspiration. The intention is that these paintings can be used as a tool for healing the soul and initiate a remembering of ones divine calling.

Colour and energy brought forth, raises the vibration and frequency of the viewer. This in turn, helps raise the collective consciousness ultimately freeing them from the lower vibrations of fear, anxiety and anger, and moving more into love, joy and bliss.

One word ... LOVE.