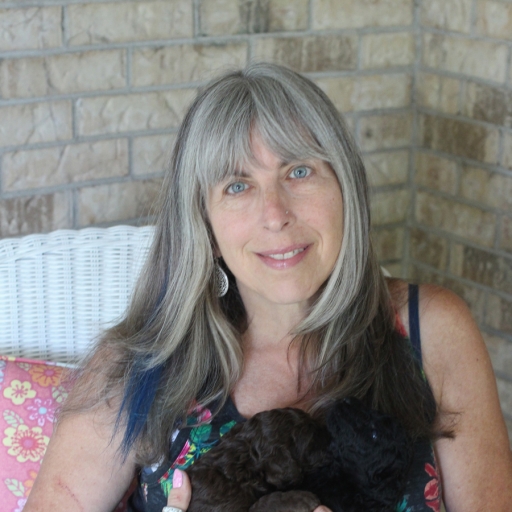 Lisa Kimberly Glickman MEd DipEd BFA
Montreal Quebec
A native Montréaler, LK Glickman has been painting and drawing since she could hold an implement. She studied at Rhode Island School of Design for her BFA. Her work is in private collections in both the US and in Canada. She exhibits her work professionally and has taught art for many years in Montreal area schools.

Aside from human figures, her work frequently depicts animals - the other great love of her life, but whatever the subject, the chief characteristic of her work is rich layers of colour. The artist believes that colour should speak, appear to move, and have a life of its own independent of -- while at the same time related to -- the subject portrayed.

She is particularly entranced with the effect of light on colour, and always try to get a sense of light and shadow, a feeling of the time of day or season, and evoke the mood colours can create. She loves the subtleties and nuances you can create with brushwork and drips. She loves abstract elements and employs them liberally throughout her work to support her cast of characters. She generally works from a combination of life, memory, and photographs that she has taken herself.