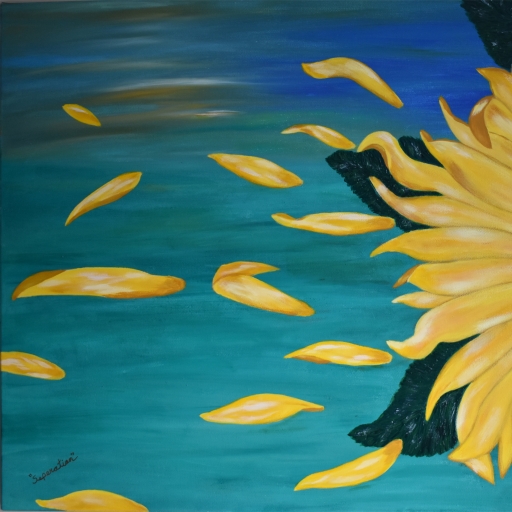 MacKat Arts Studio
Edmonton, Canada
Good Day! My name is Kathleen (Kat for short) I am a mom of one son and 4 fur kids (2 dogs/2 cats)
I have always had a love for art of any kind since childhood.
My love for sewing and designing started as a teen and my love for painting, mixed media art happened by accident when I was 8 months pregnant with my son.
I wanted to paint his second hand white crib, it was screaming for some color!
I grabbed some paint and painted a mural on one side of a native Indian and landscape (my son is part Cree) the painting turned out pretty good!
So now 18 yrs later, I'm still at it! I have learned so much and my creativity is always growing.
I love to try new things and have so many idea's, it's hard to keep up with myself at times as I will have many projects going at the same time.
I mainly paint in acrylics and mixed media with a love for Sunflowers, Landscapes, Abstract Pour Paintings, and some Pop art.
I will soon be creating my own complete throw pillows, pet beds, and more from my paintings and sewn from my home based art studio.
Right now I can offer pillow cases, among other things, from AOW with my art prints.
I hope you enjoy!

Please note that all my art work is handmade and anything restyled and printed is from it's raw original state.