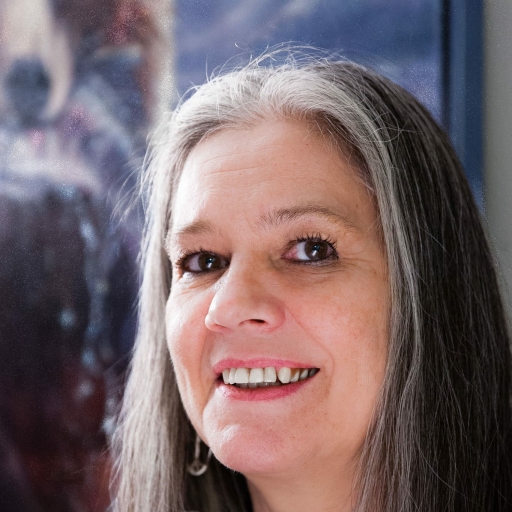 Mia Hunt
Mia Hunt is a Heiltsuk / Metis Cree artist, from Bella Bella B.C. Canada.
When I was a young lady, my family were planing a Potlatch for my father to receive his Chieftainship. My Granny asked me to make two button blankets, to dress my father and my brother. I went to our Matriarchs to ask for their advice on how to make this regalia. Well I fell in love with the art, and it was the beginning of a long career in making traditional dance regalia.
I'm now learning the art of Computer graphics and playing with color, creating these contemporary designs, on fashion, using our Heiltsuk art forms.