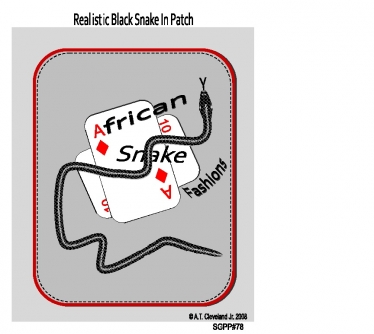 Mr. Alonzo Cleveland
Blacklick, Ohio
I Design My Clothing, Create All My Pattern Design Images And Graphics On My Computer.
I Added Some African Flair To My Fashions For Example The Scarf And Kufi. The Kufi In African Culture Means Crown. I'm Proud To Say I'm A Black African American, And to Have Some Part Of my Ancestors Culture Into My Clothing Line. My Snake Images Are Incorporated Into My Fashions, I Love Admirer, And Mimic The Beauty Of Nature Not Destroy, Eliminate, Exploit Or Harm It To Achieve A Fashionable Gain, But; To Embrace It With Compassion And Respect.
All Of My Snake Graphic Art
Images is My Very Own Imaginary Look
Of Nature, But My Primary Goal Is To Make
My Snake Graphic Images seem Realistic
As Much As Possible. Again All Imaginary
With My Choice, And Diversity Of Colors
And Pattern Combinations. I'm A
Perfectionist, And Very Optimistic Of
My Graphic Art Work That I Create, And
Produce On My Computer.