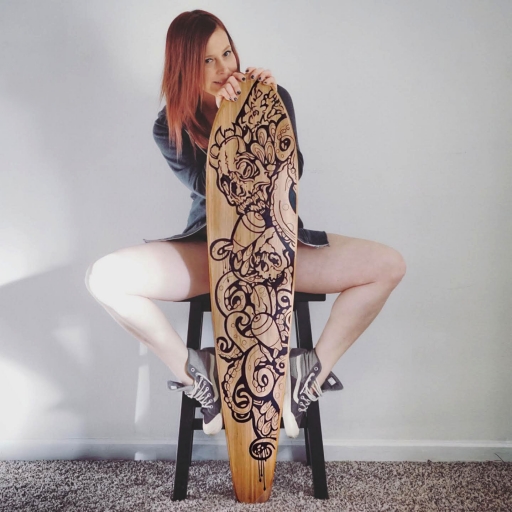 Nicole Bishopp
Bellingham, Wa
Born and raised a Maryland girl, Nicole Bishopp started her artistic journey and love for nature at a very young age. Heavily influenced by her father's love of travel and the outdoors she headed to Montana and then onto the Pacific Northwest where she currently resides.

Her inspiration comes from the passion she holds for the mountains and the ocean. Thus creating her vision of the world on some of her favorite methods of recreation; snowboarding, skateboarding, and surfing. Her art is her spiritual connection to the outdoors and how she relates to it. To her, making lines down mountains, and creating lines on a board are the same thing, each reminding her of the stoke she feels.

When Nicole isn't creating a commissioned piece she is busy designing graphics for companies who share in her passion.