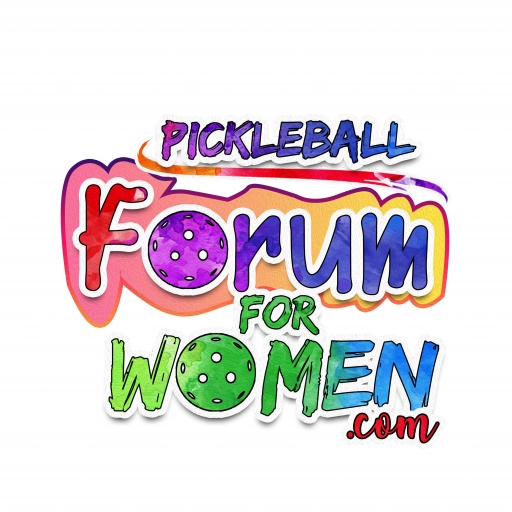 Pickleball Forum For Women
Throughout The World
We are a "tribe with a vibe" of passionate, fear-less, empowered women pickleball fanatics whose copyrighted clothing reveals our positive chutzpah! "It is not insane to want to feel unafraid and empowered; it is human." ~Jody M. Roy

Our mission is to engage an international diverse group of women of all ages whose secret sauce is creating community. Register for PickleballHappyHour.com and join us at 8 pm est the first and third Wednesday of each month. Coach B interviews pickleball PROs and everyday pickleball women who offer a special expertise!

"Every woman is capable of creating a legacy"~ Dotti Berry, aka Coach B, creator of PickleballForumForWomen.com, PickleballHappyHour.com, EmpoweredPickleballWomen.com, Pickleball MindShift Summit, PIckleball HealthShift Summit, and Pickleball MindShift Coaching.

This Pickleball Forum for Women apparel line is a collaboration with Rachael Chatoor, singer, songwriter, mom, artist and one of our special pickleball fanatics in our group who designs "Pickleball Artwear."