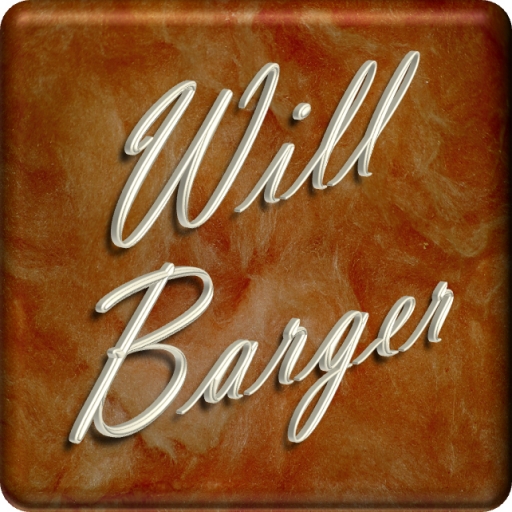 Will Barger Arts
California & Texas
  Will Barger is ... a veritable fountain of sage thought, and the occasional pretty picture.
  Born at an early age in a small town in Texas, Will grew up at the center of everything in the middle of nowhere. Folks seem to agree that Will chose his parents exceedingly well.
  Will has covered quite a bit of ground since then: From the fjords of southern Chile to the arctic plain of Alaska; from the Great Wall outside Beijing to the Eiffel Tower in Paris; and maybe most importantly, the Texas Chili Parlor on Lavaca Street in Austin. Will has greeted Presidents and kings, billionaires and bums -- and sometimes has been hard pressed to tell one from the other where it counts (particularly where politicians are concerned). He's run *to* the rescue, and he's run *from* the Federales. He's been shot at more than once, and never hit (yet). He's made more than his fair share of money, and he's lost more than many make in a lifetime.
  Will's main goal in life is to be shot dead at the age of 85+ -- by a jealous husband, in his thirties. He's kissed a girl or two along the way, and one that really mattered. Yep, Will's life has been a lot of things. But mostly, it ain't been dull.
  Some of that hopefully shows up in his work.