Creating Collections
Collections are a great way to organize your designs as your product line grows. You can create collections on any theme you want.
To create a collection: Go to the Collections tab on the left hand menu of your account. Click New Collection.

Name your collection and choose whether you want it to show in your AOW store.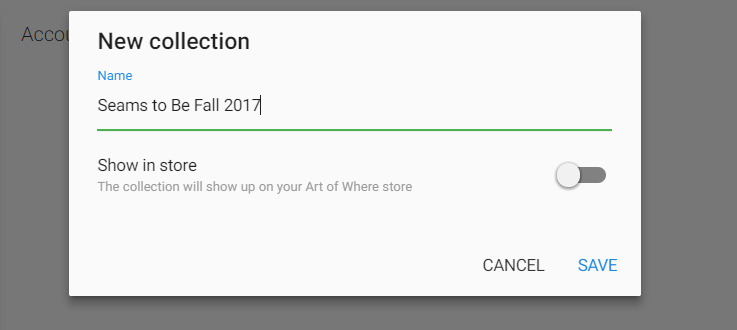 Go to the Products tab. Find the product you want to add. You'll see 3 small dots in the lower right corner of the product image. This is your product menu. Click on the product menu and click on Add to Collection. Choose which collection your product is to be added to.