Getting started
Create an account on Art of Where. You'll be emailed a link to confirm your email address. Once confirmed, log into your new account and you'll see a menu on the left side of the screen. Click Open Art of Where store. You'll be asked to go over the terms and conditions before enabling the account. Check the box under the terms and conditions if you have read and agree to them, then click OPEN MY STORE.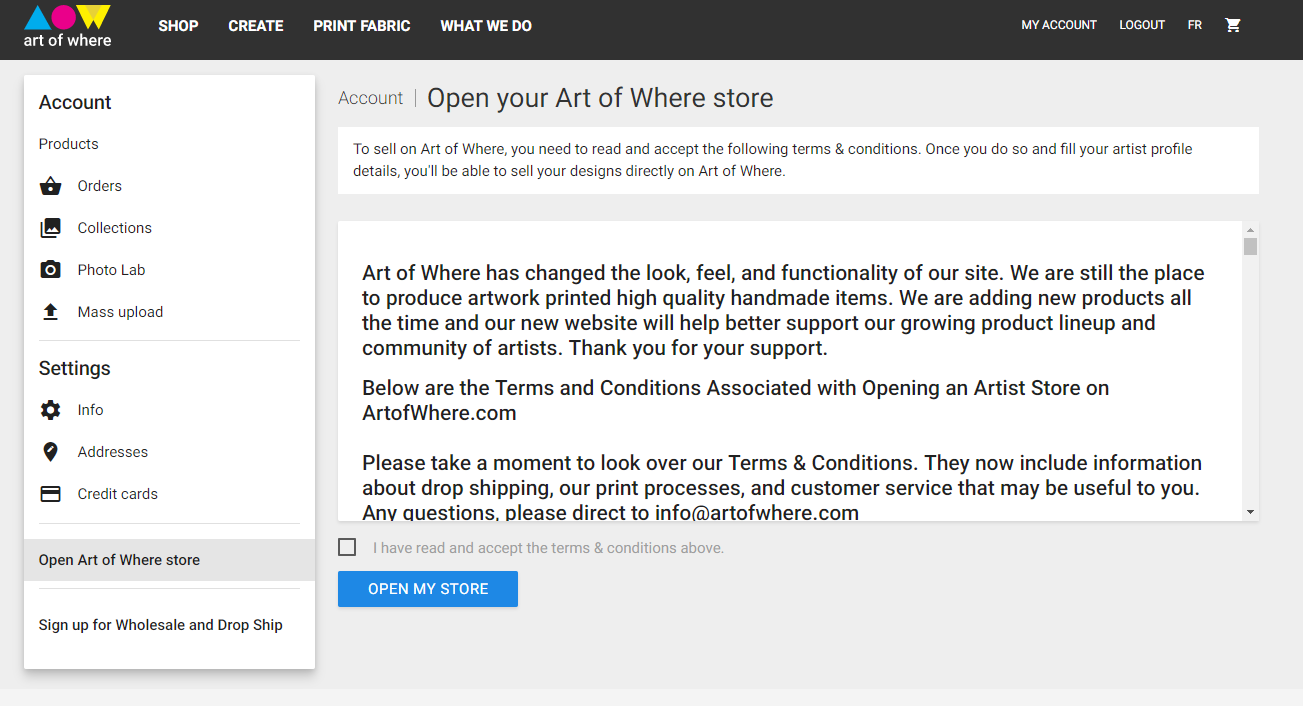 Next, name your store. Your store url is the part that identifies your store on Art of Where. Be creative! Use only lowercase letters, numbers, and hyphens. Spend a few moments filling out your profile info. People are always interested to know who designed the things they love!
IMPORTANT! Enter a valid Paypal account! We pay out commissions via Paypal so make sure your Paypal address is active and correctly entered.