Products
Design products on Art of Where in our Design Labs. Upload your original artwork, layout your design and see products come to life in real time with our 3D previews. Use the text safe area to guide you when adding logos and text to designs. Watch for warnings when designing. We'll let you know if the template is not covered or if your image is low resolution.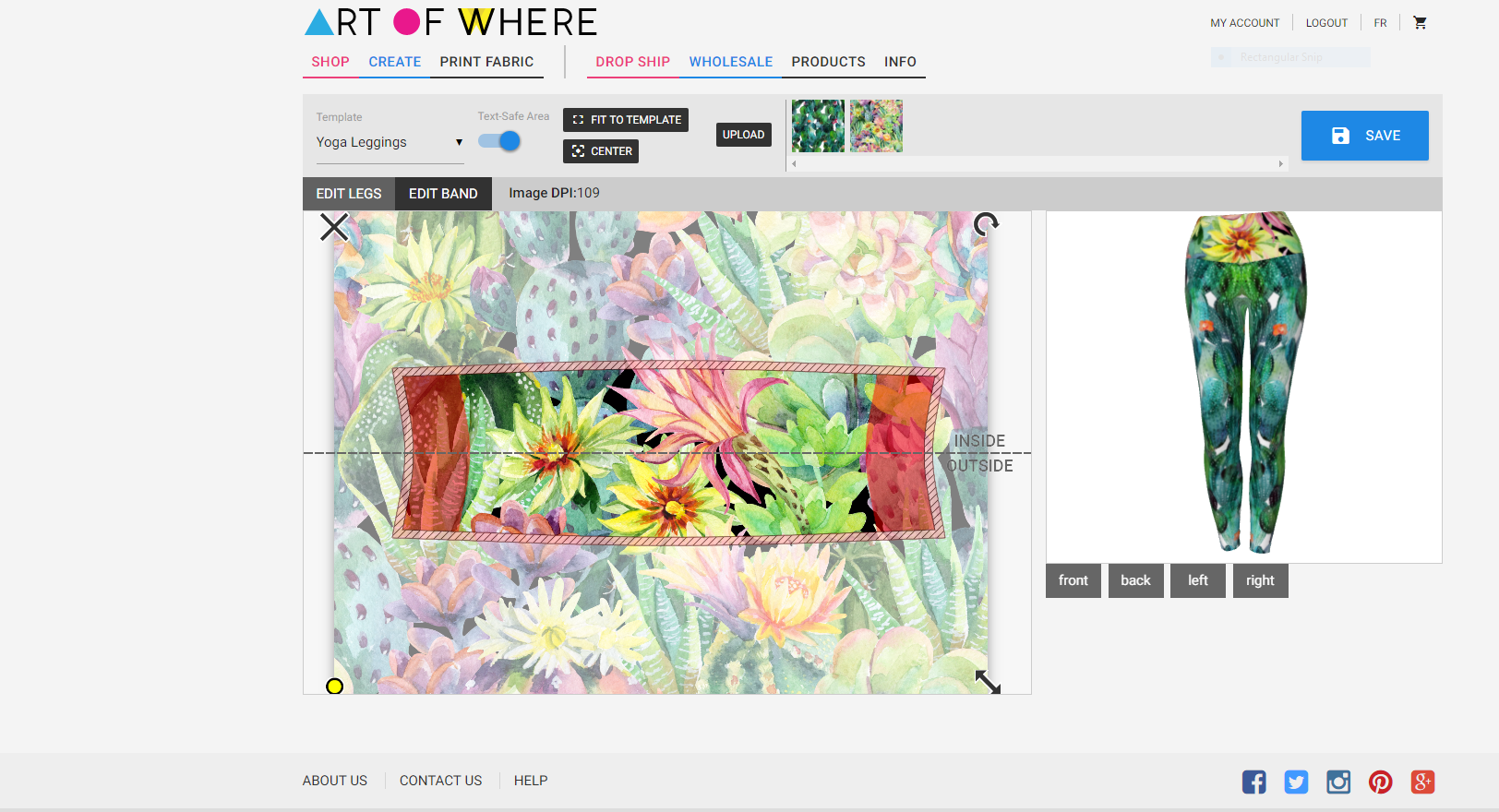 TIP! Create collections to organize your designs as you build your product line.
To have products appear in your online store, first go to Your Account. The homepage shows all of your products. Find the product you want to add. You'll see 3 small dots in the lower right corner of the product image. This is your product menu. Click on the product menu and choose Add to Store.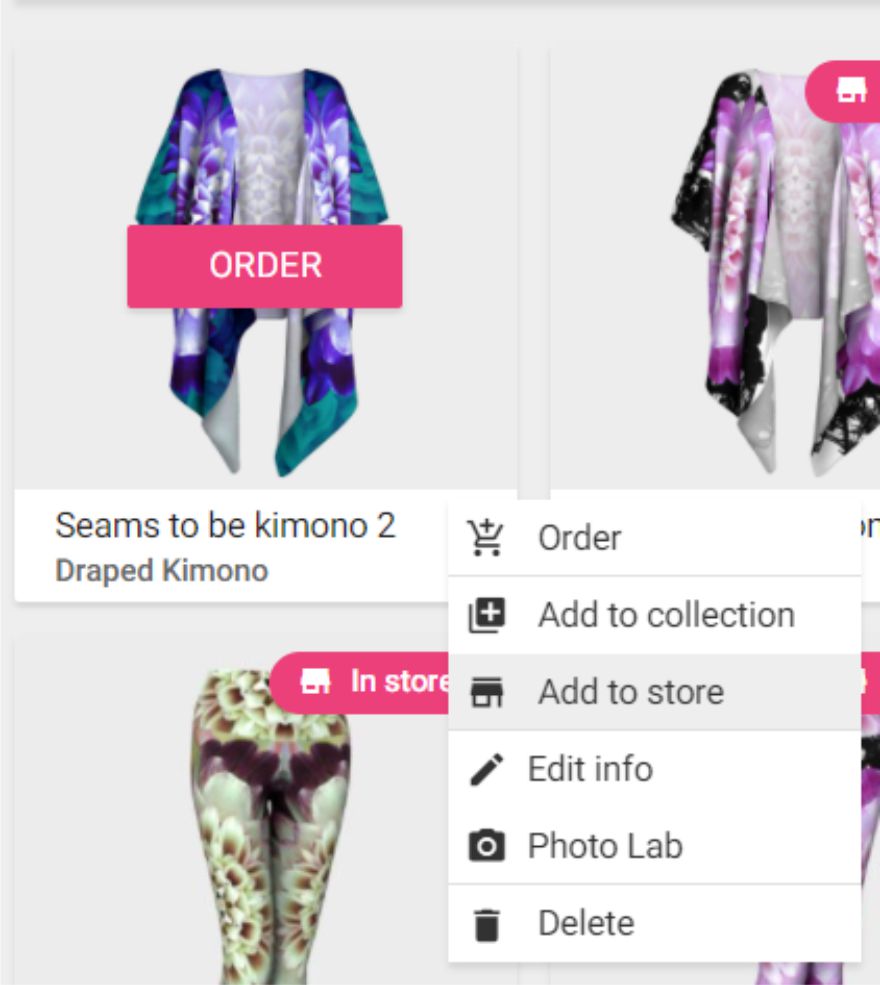 To add multiple products at once to your store, click Manage Products, under Artist Store on the left hand menu. You will see all of the products you have designed. Click on the add icon and your item will appear immediately in your store online. To remove an item, click the button again and it will be removed from your store immediately.