View your store online
Easily see your online store by clicking the pink View Store Button on the left side menu in your account.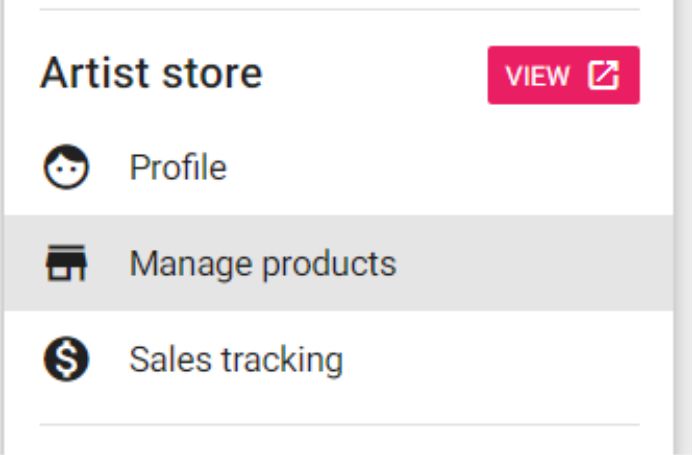 We automatically group your products into categories in the store to help your fans find what they want. Create collections to group products how you want both in your account and in your Art of Where store.