Layers
Our design lab refers to each image uploaded as a layer. You will see each layer in the area between the template and the 3D preview.
From the layer menu, you can re-order your layers (move layer up or down), delete layers, add layers (images) or duplicate layers.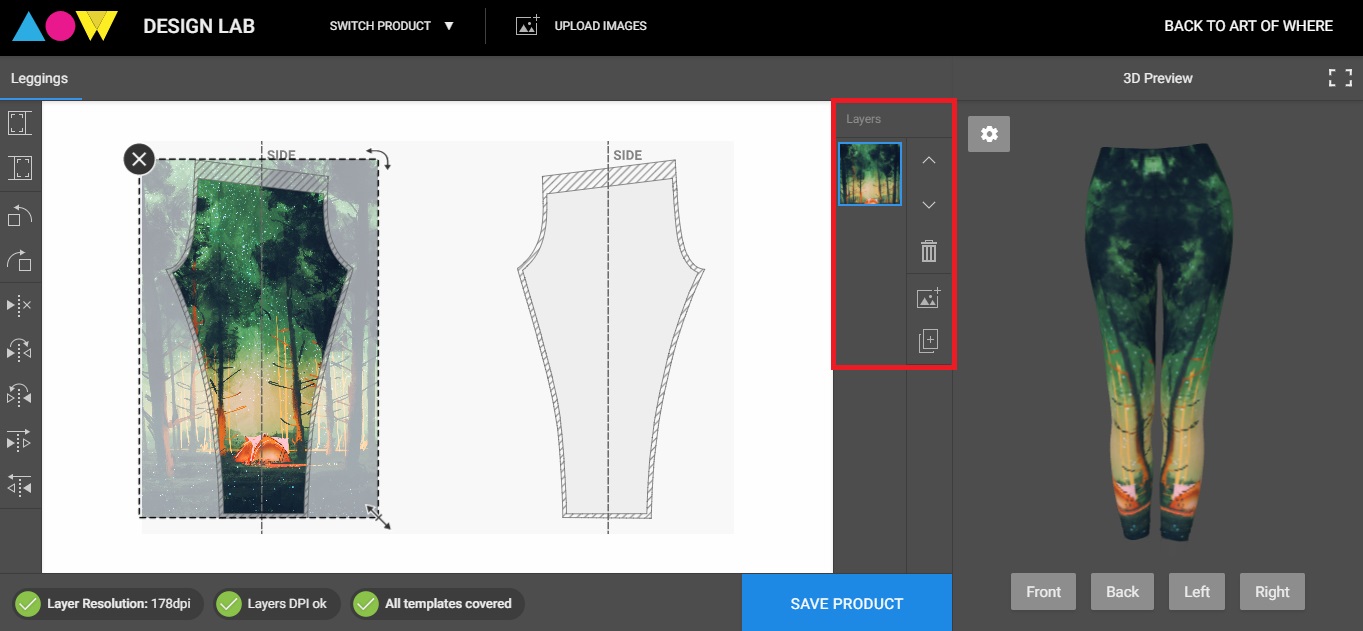 Move layer up or down
Move layers on the template. For example, if you have a logo, you'll want it to be in the top layer, over your main pattern. You can either use the arrows to the right of your images to change its placement or you can drag and drop the image.
Move layer up or down: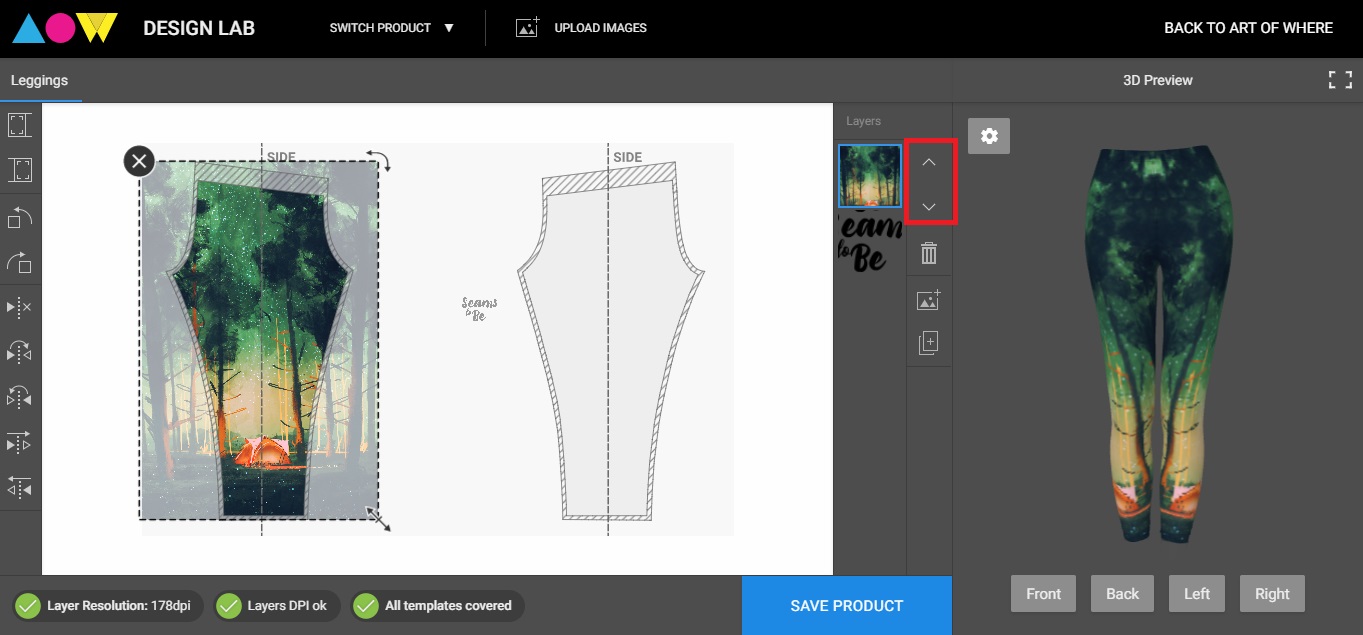 Move layer down: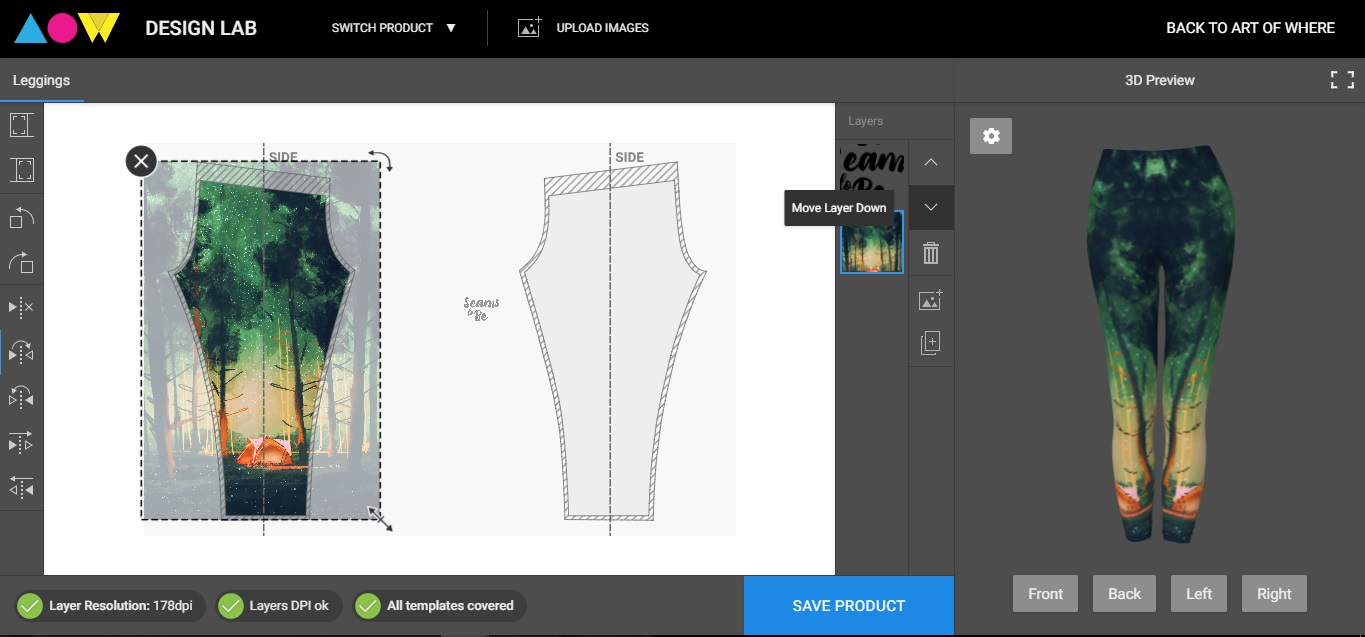 Delete layer
Whichever layer you have selected (outlined in blue) will be deleted.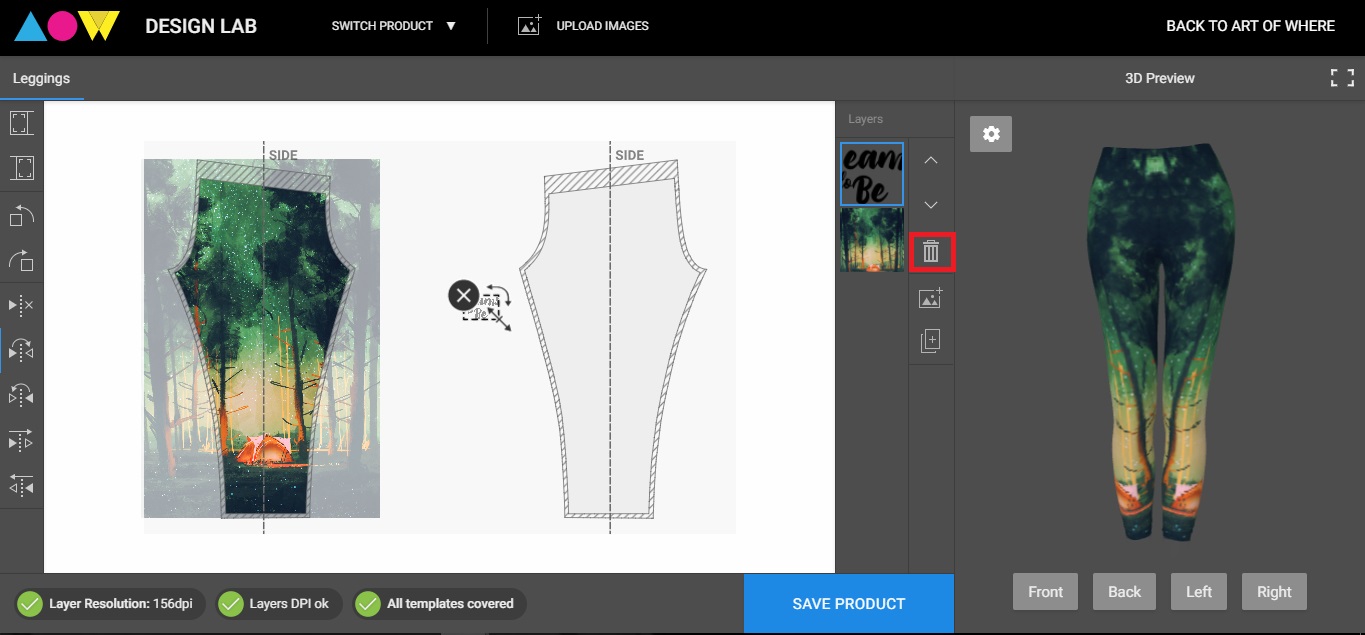 Add image
This option brings you to the same upload area we saw at the beginning. Click upload to choose another image file to upload, then select it to add it to the design lab.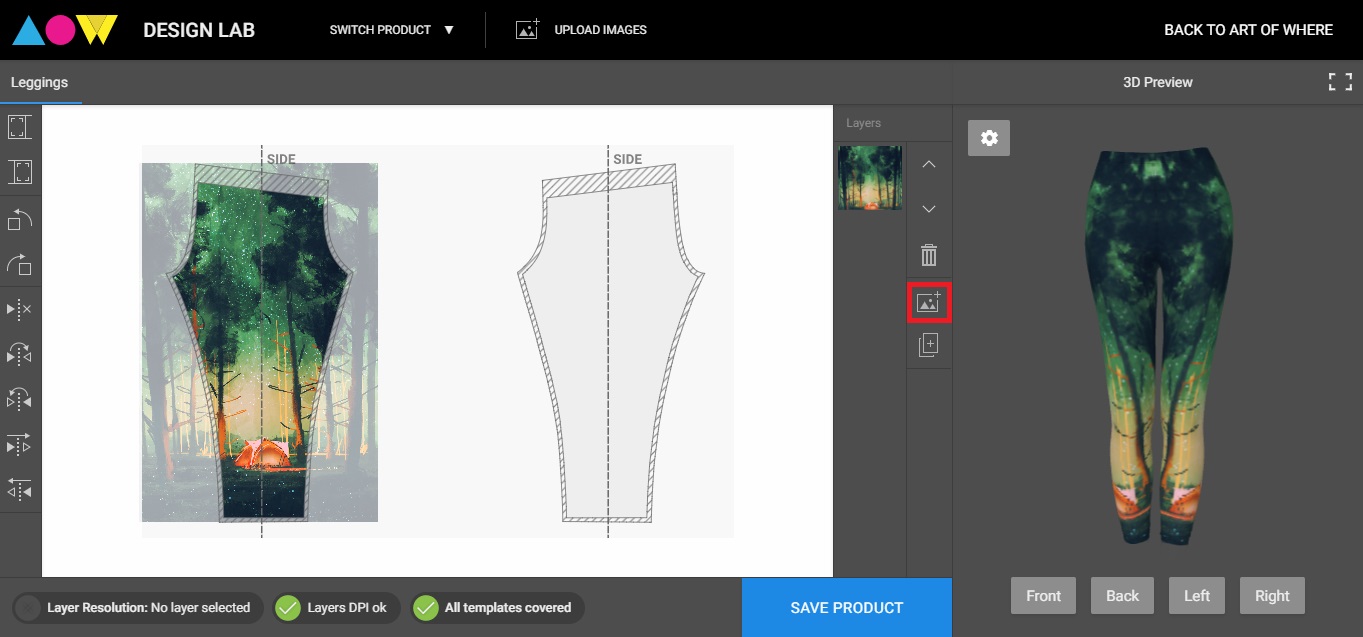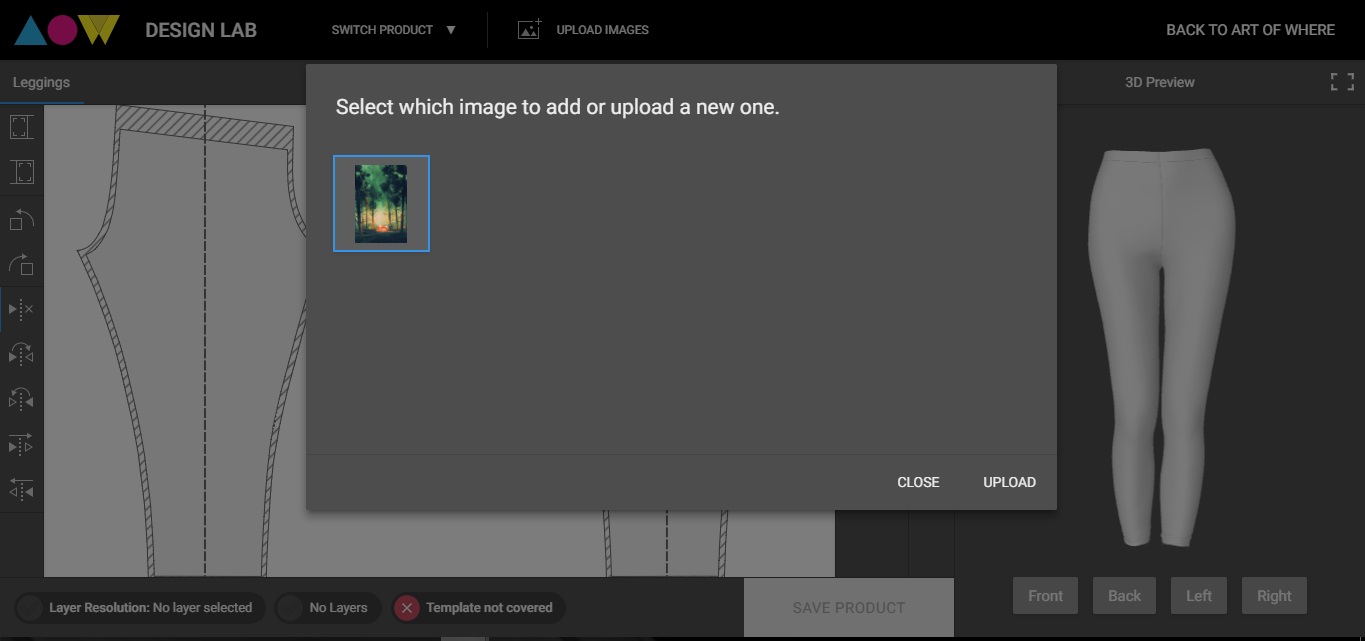 Duplicate layer
When you select duplicate layer, the selected layer will appear again in your layer menu.