Saving your product
Once your product is set up the way you want, the DPI indicated is good, and the template is covered, you can click on the blue save button. Your design will generate and window will pop up so you can name your design.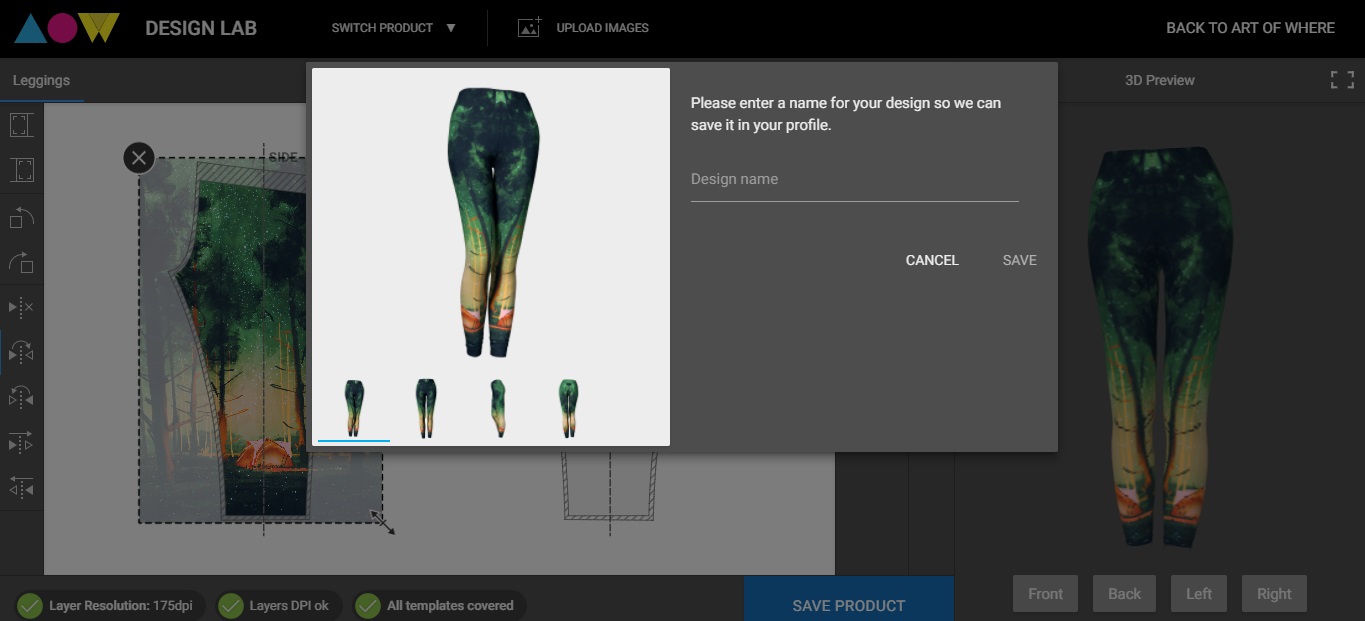 Once saved, another pop up will appear giving you various options for what you can do next!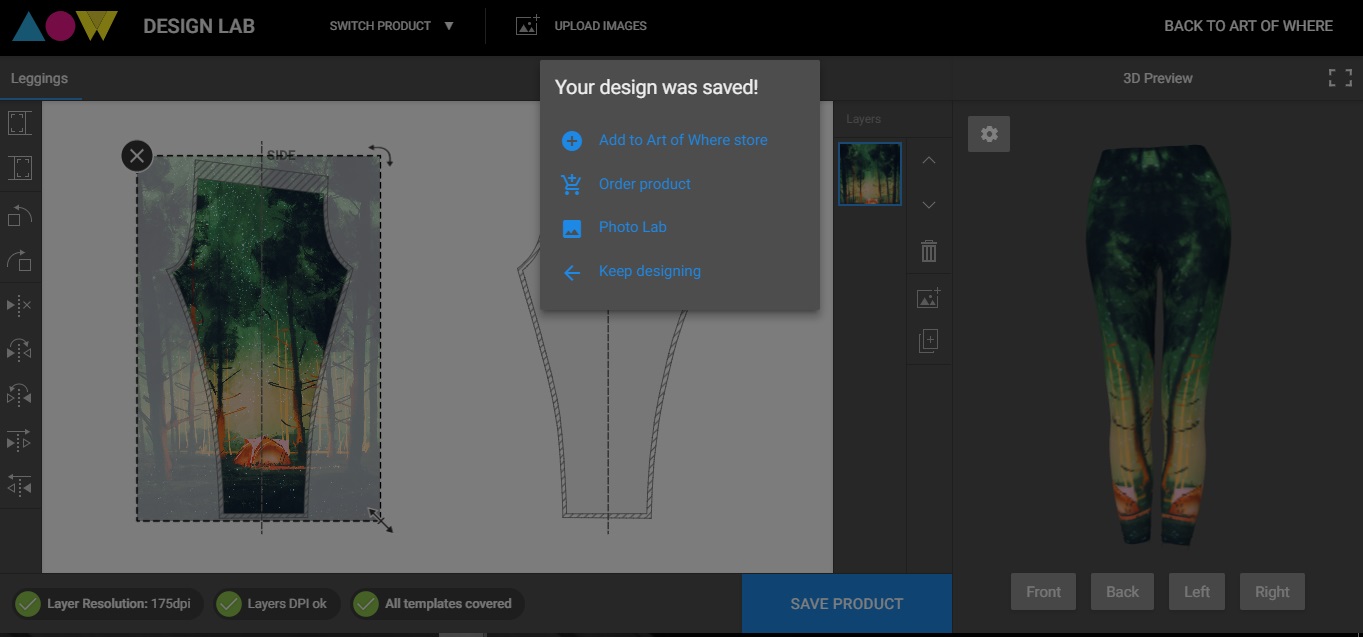 If you click on keep designing, you will remain in the lab. You can select switch product at the top of the screen to start designing your next item. It brings you back to our design lab page, where you can choose the next product!