Start designing your product
Our design lab is full of features to help you bring your art to life on a wide variety of products! In this guide, we'll walk you through the whole process and each feature.
Choose which product you'd like to design, click on it to select it (it will be outlined in blue), then hit the blue create button on the bottom right.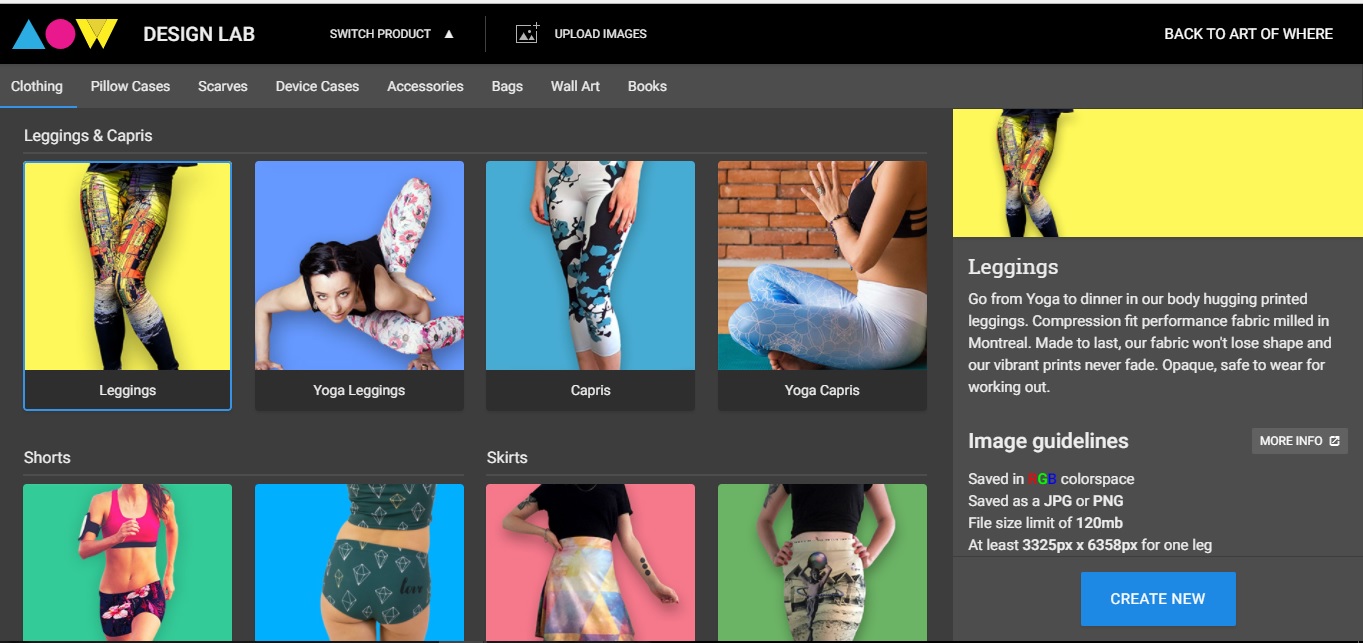 You'll see the below page, showing all your tools, warnings, the 3D preview, the option to switch products and more.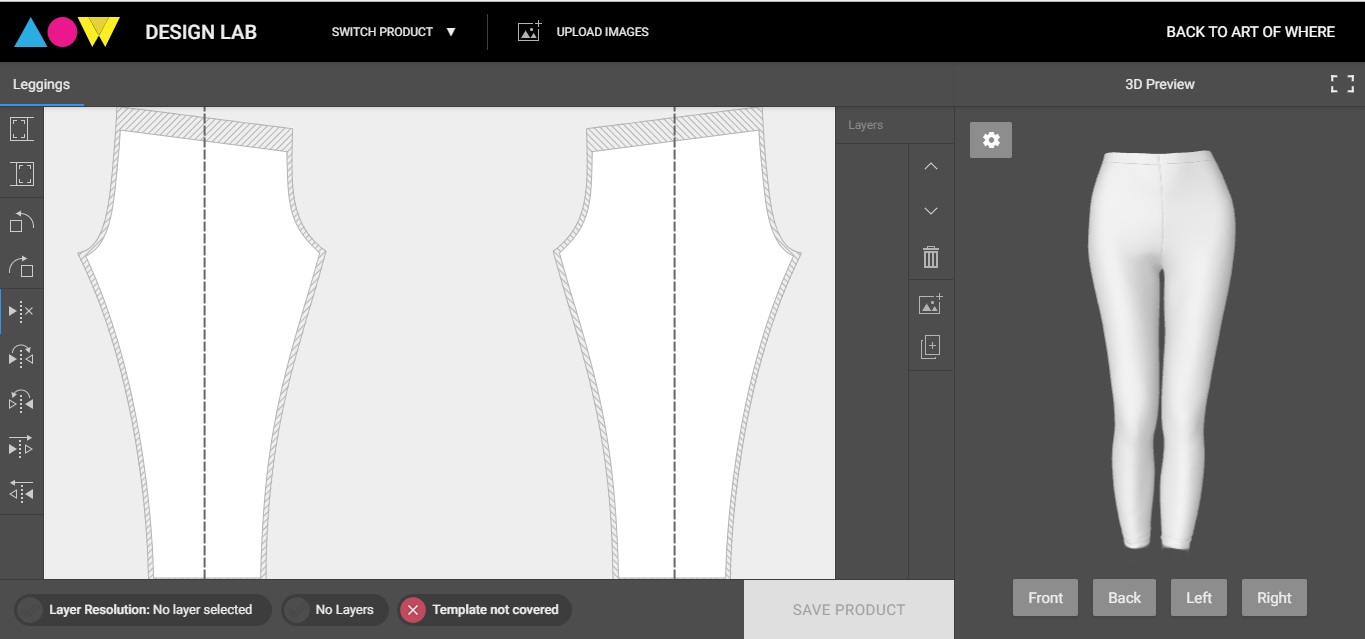 To start designing your product, upload an image. You can find our design guidelines for images here.
Click on upload images in the top center of the page.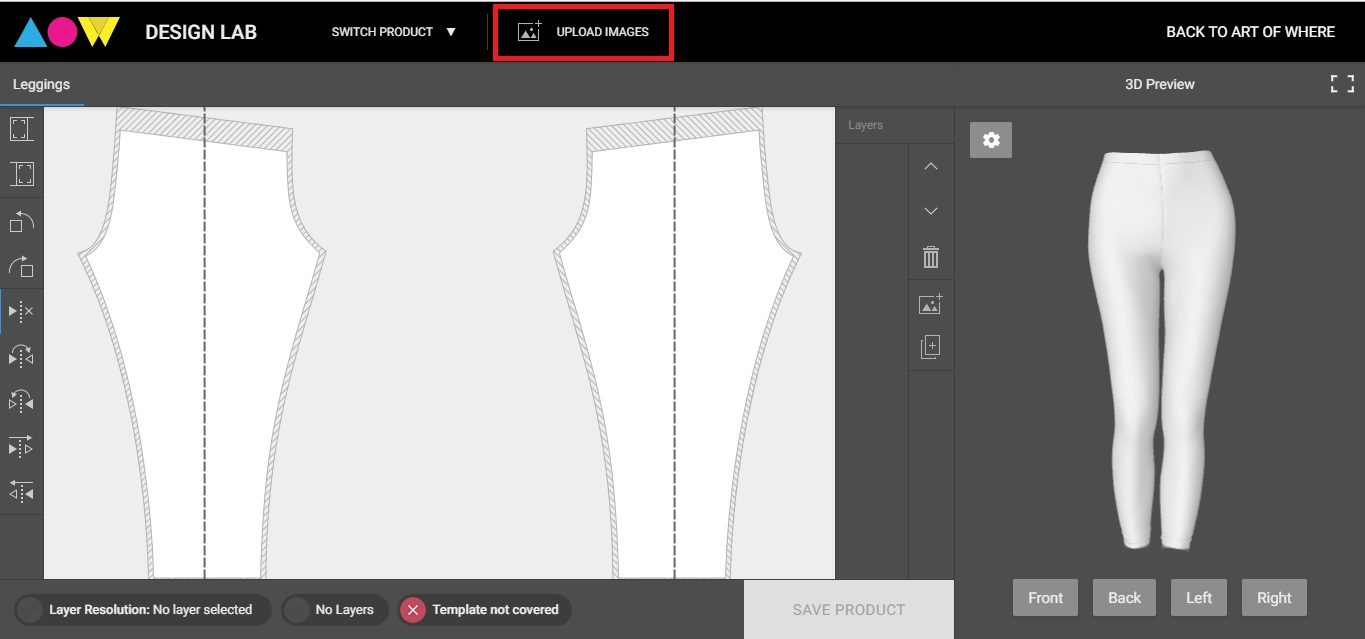 Click on upload to bring up your files from your computer, and select the one you'd like to use. It may take a few seconds for the image to appear and start to upload. Just give it a moment to do its thing! Upload speed depends largely on the speed of your internet connection, so it can range from super fast to a bit slow.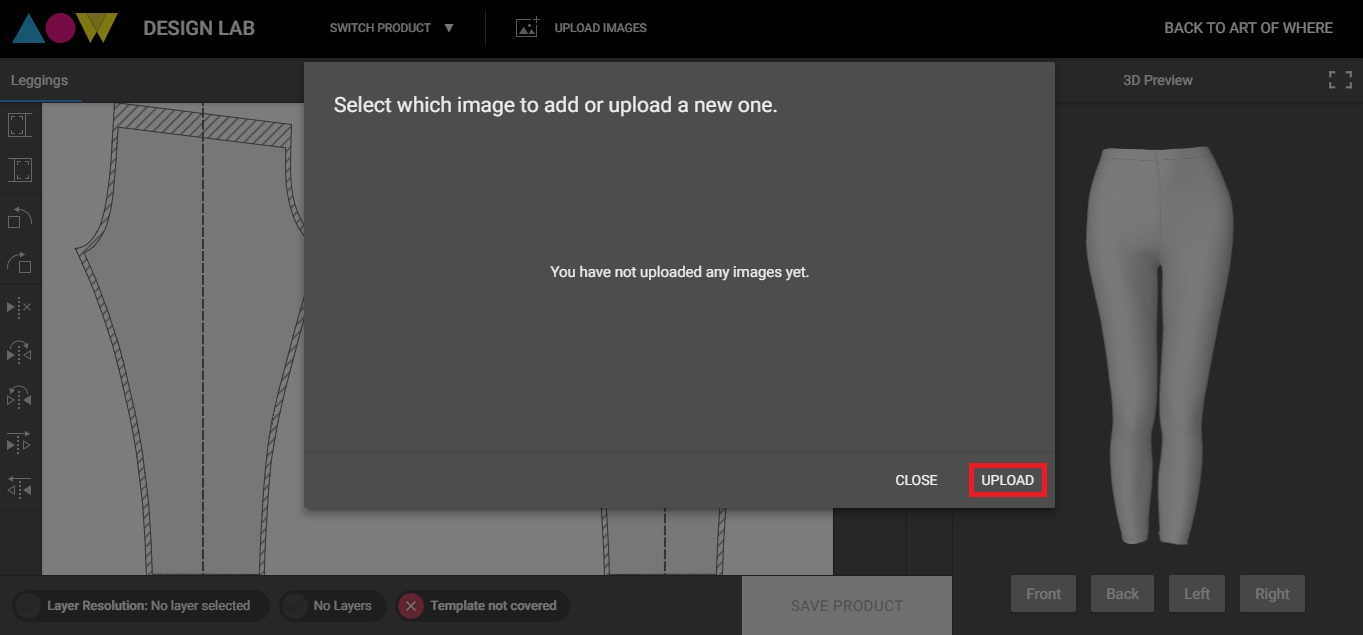 Once your image had uploaded, you can select it to add it to the template.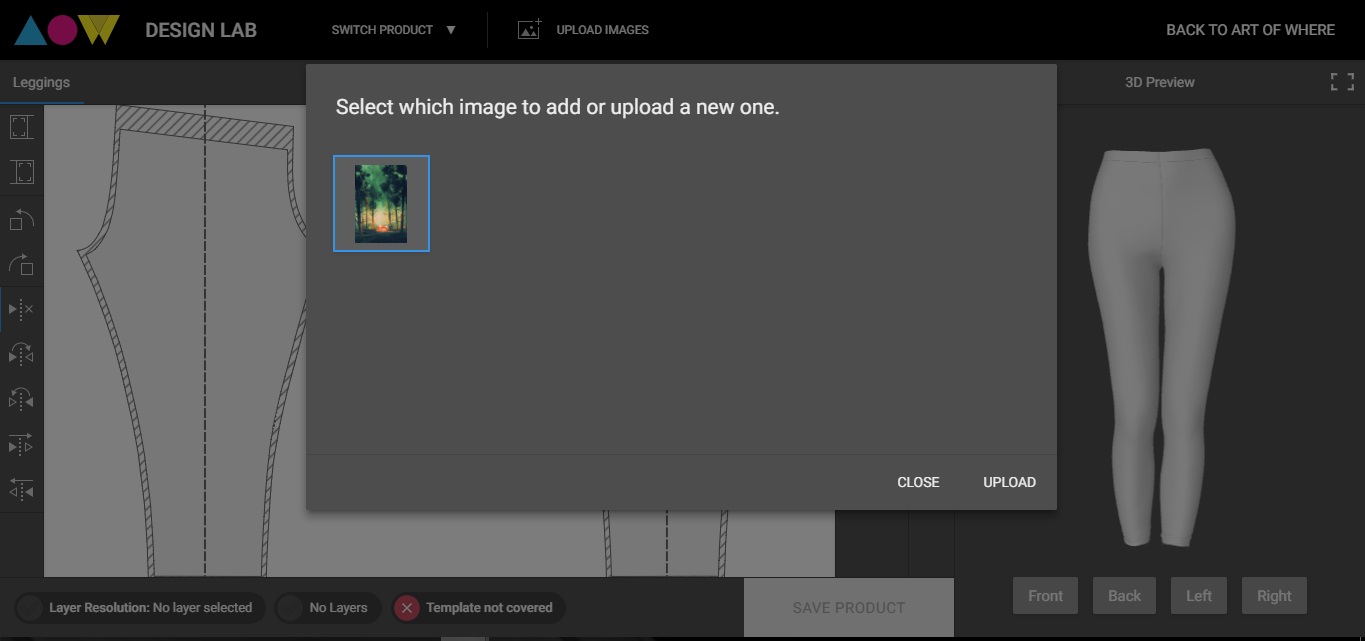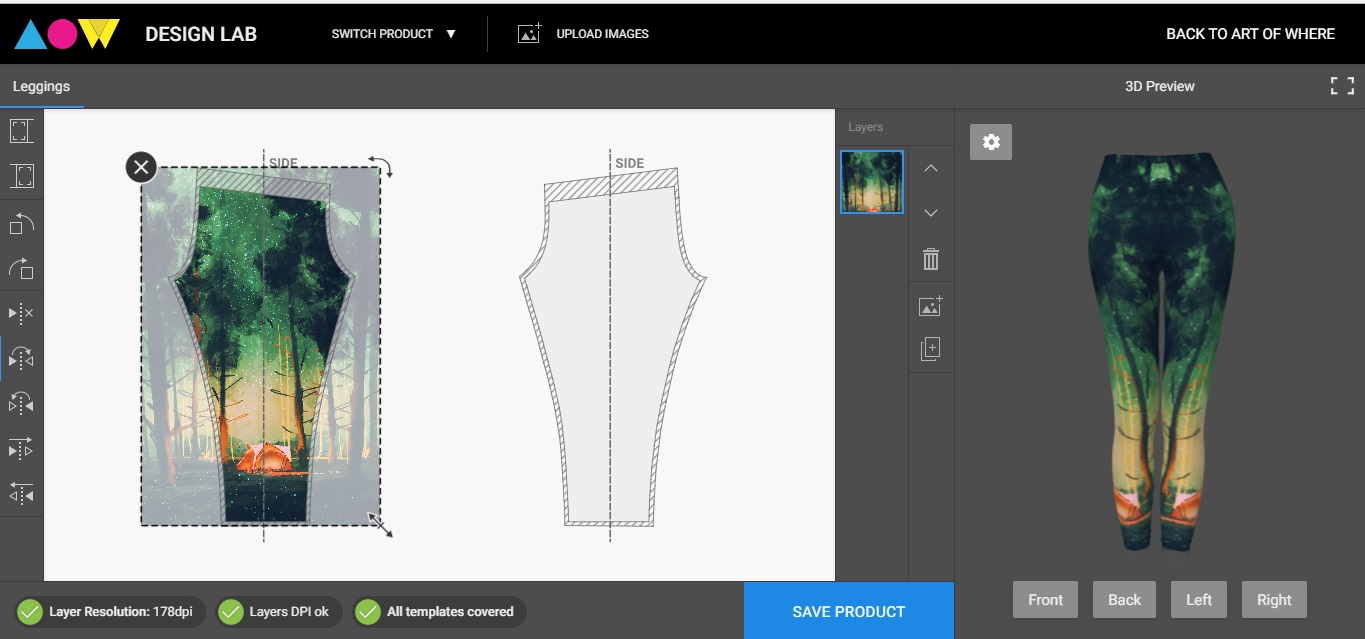 Once your image has been uploaded, you can start placing your artwork how you'd like! Now we'll go through the features of the design lab.