Placing drop ship orders
In this section, we will talk about placing drop ship orders manually. You can also place orders via an integration which we discuss in our Integration sections.
Our website was developed to make placing multiple drop ship orders at once as easy as possible.
Start by logging into your Account and find the product in your products tab that you would like to order.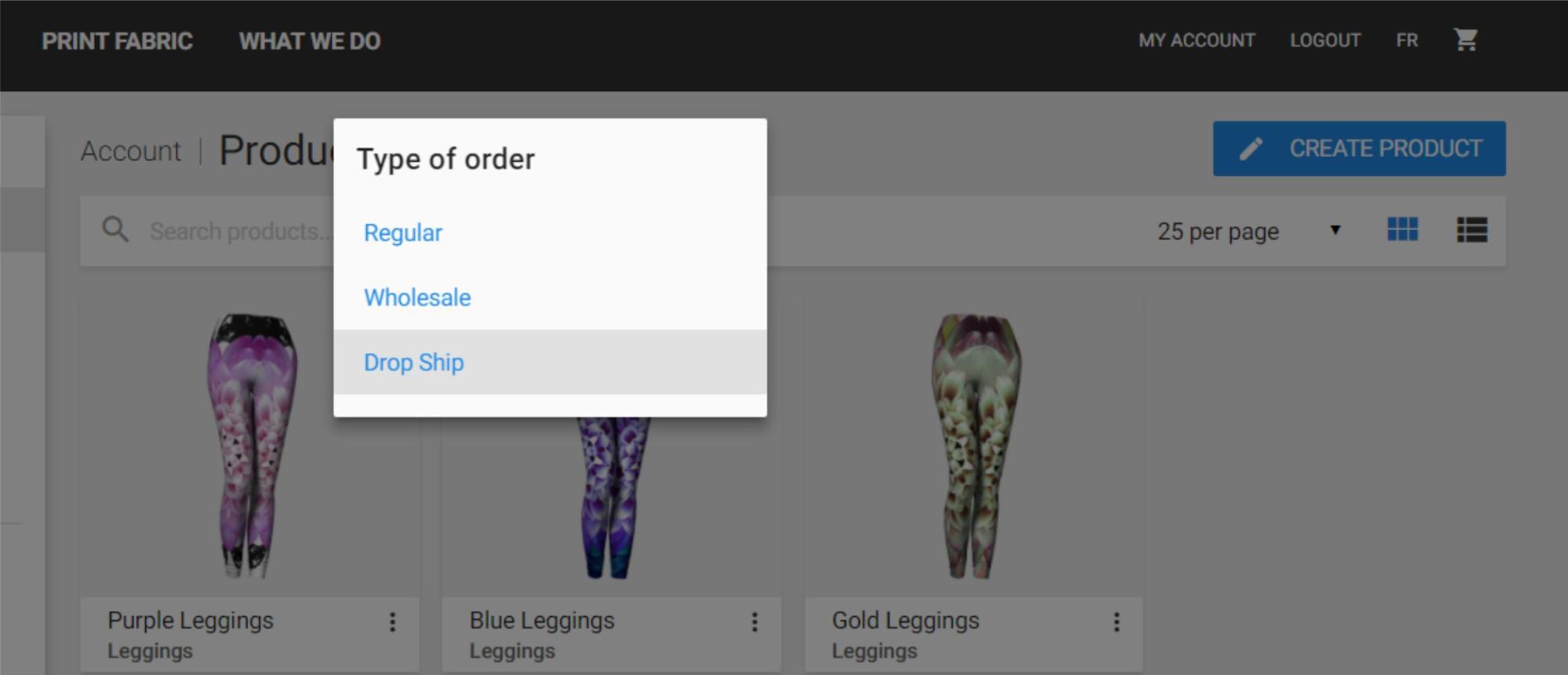 Enter the Shipping Address for your customer manually or by copying and pasting from their order info.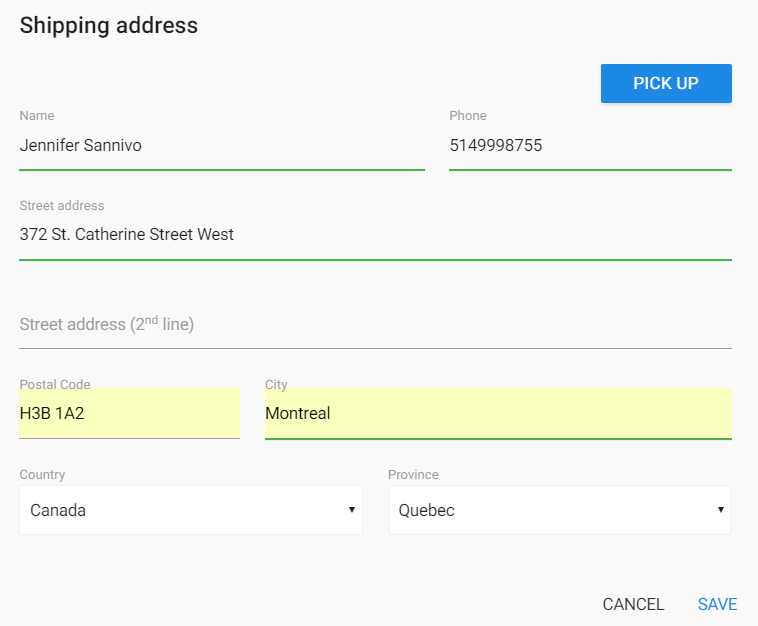 Choose the correct size or options for the product as your customer ordered it.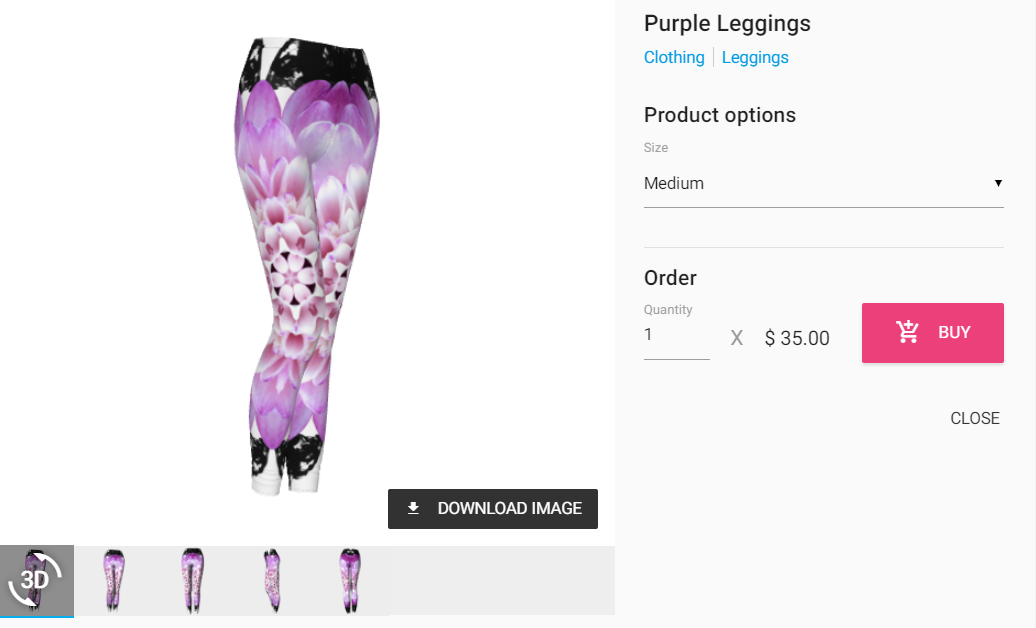 Click Buy and it will be added to your new drop ship shopping cart.
You can add more products to the same order! Choose the next product to add and click choose Drop Ship again. This time you'll see this customer saved in your shipping addresses. Choose their name and add this next item to the drop ship order.
When you click on your Shopping Cart , you will see the drop ship order with all items to the 1 address.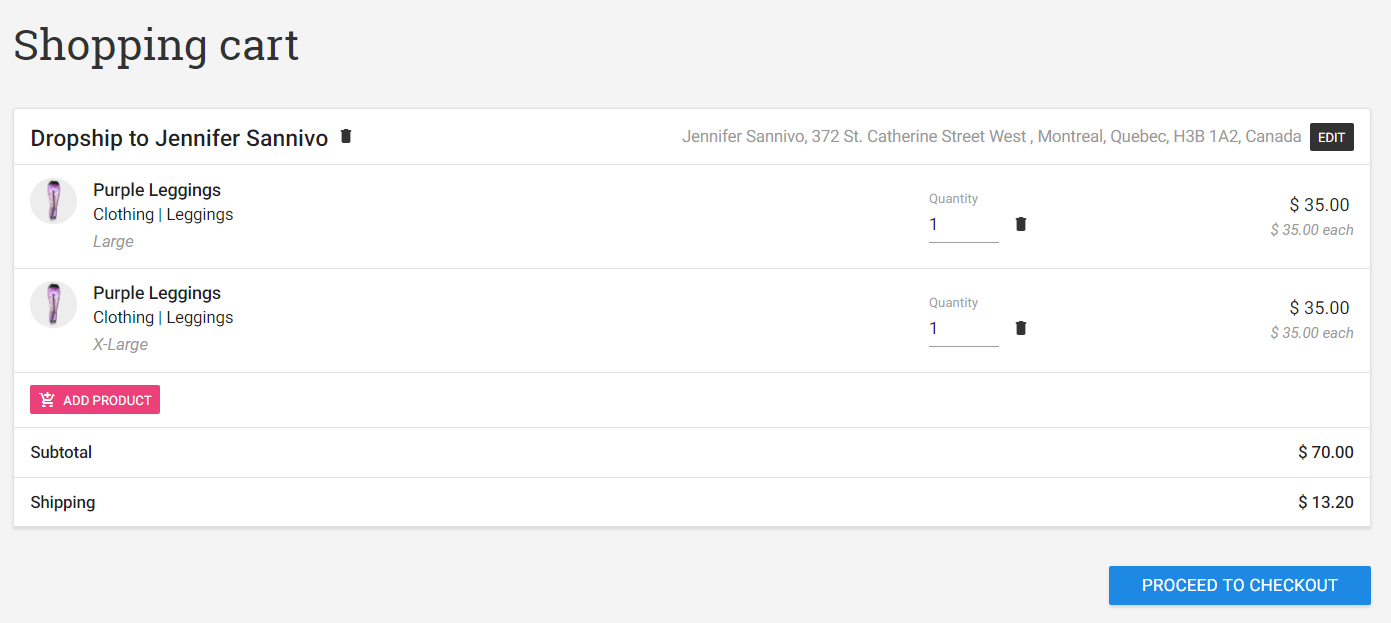 You can edit the address is required or add more items.
Important! Don't forget to set up your custom options in your account before creating drop ship orders. If you want to add your personalized labels, stickers, and artist cards to orders they need to be created before you start ordering drop ship products.
Once you have all your drop ship orders created, you can checkout to all shipping addresses at once.
Review your order. Our example has 2 shipping addresses.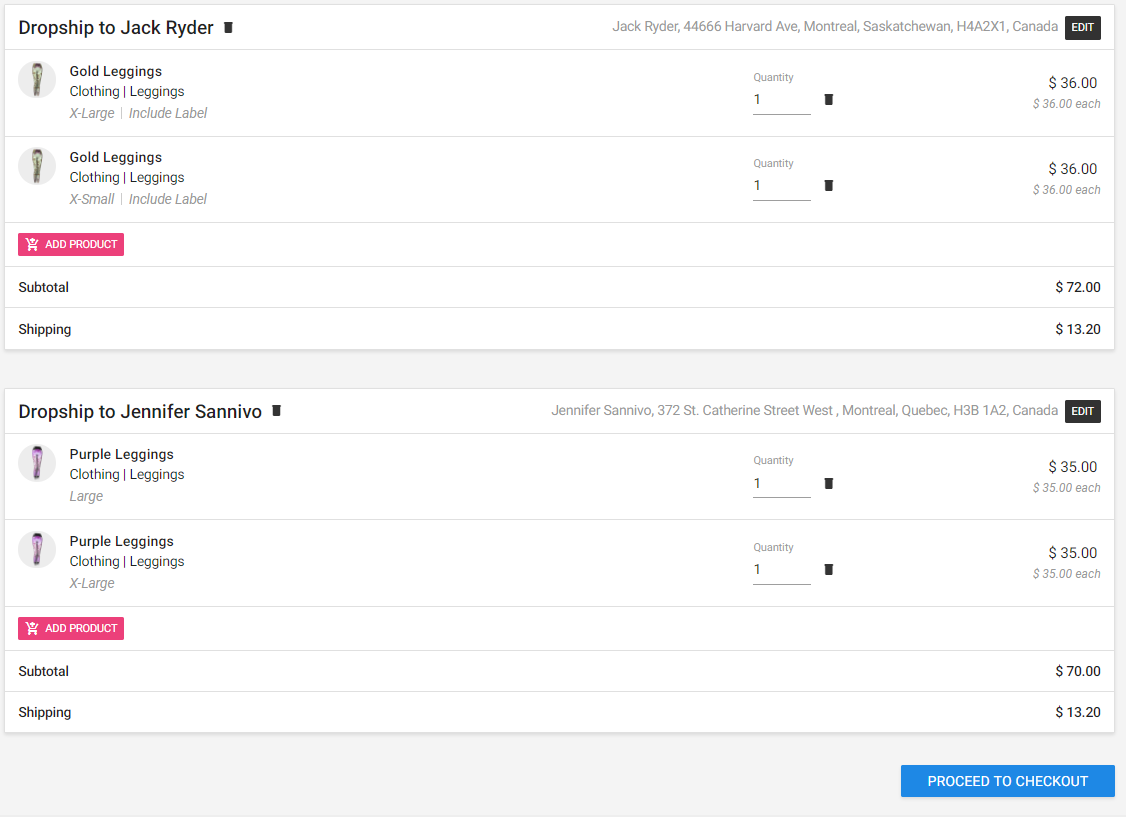 Click Proceed to Checkout. Enter your billing address next. You can set up a default billing address under the Addresses tab in your Account.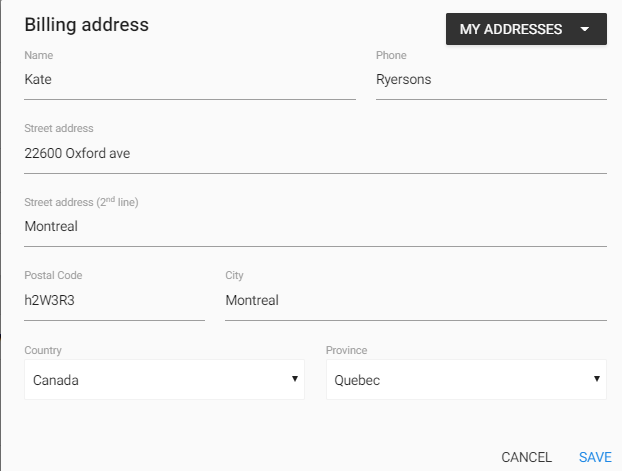 You'll have one last chance to review your order before you pay. Once ordered, your items will be held for 12 hours before printing incase you need to cancel your order. You can cancel an order yourself in the Orders tab in your Account.
We will email you with an order confirmation and also email you once the drop ship order has been sent out to your customer. If the order has tracking info, it will be available at this time.