Do I have to list Art of Where as a production partner on Etsy?
When offering print on demand products, Etsy's policy is that you must let them know you have a production partner. You can read more about the policy here.
To add Art of Where as a production partner on Etsy, go to your Settings and select Production Partners. The following window will pop up with a form for you to fill in: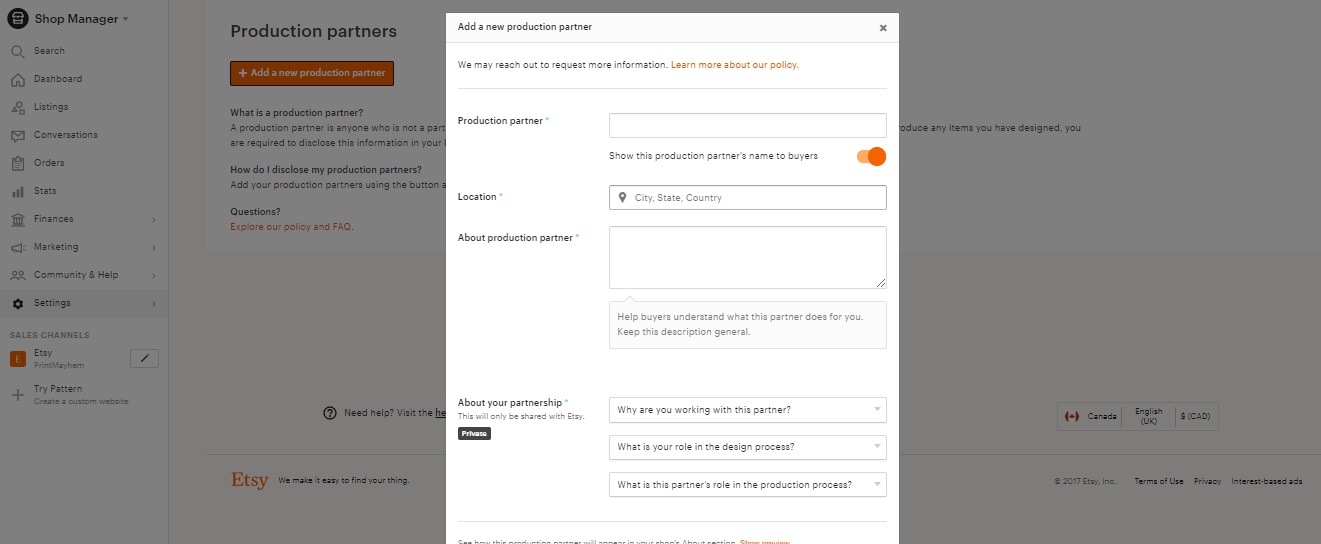 Please note, allowing your buyers to see your production partner option is optional.
For the "About production partner" section please feel free to use the following description from our web site:
Art of Where is a community driven production studio that custom creates high quality wearable garments and accessories printed with artwork. They combine the worlds of art, paper, print, sewing and locally made goods with only the best raw materials to realize artwork on a wide range of mediums.
Once you have saved the production partner in your account, you will be able to select Art of Where as your production partner in your individual product listings.