Creating your Product Page on Squarespace
Before you can add listings in Squarespace, you must first set up the page on which those listings will appear. Select pages from the main menu for your site.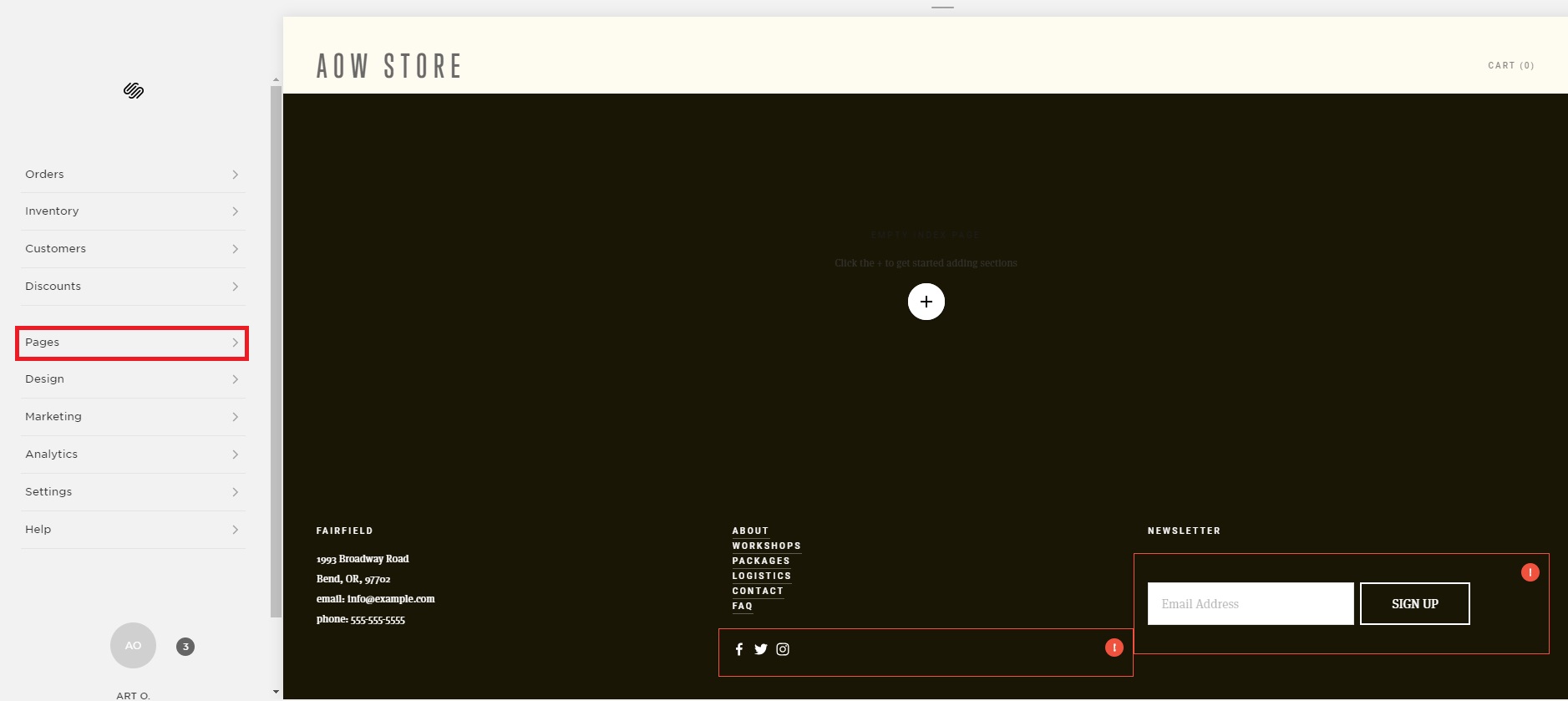 Now select the plus sign next to primary navigation, and then select products.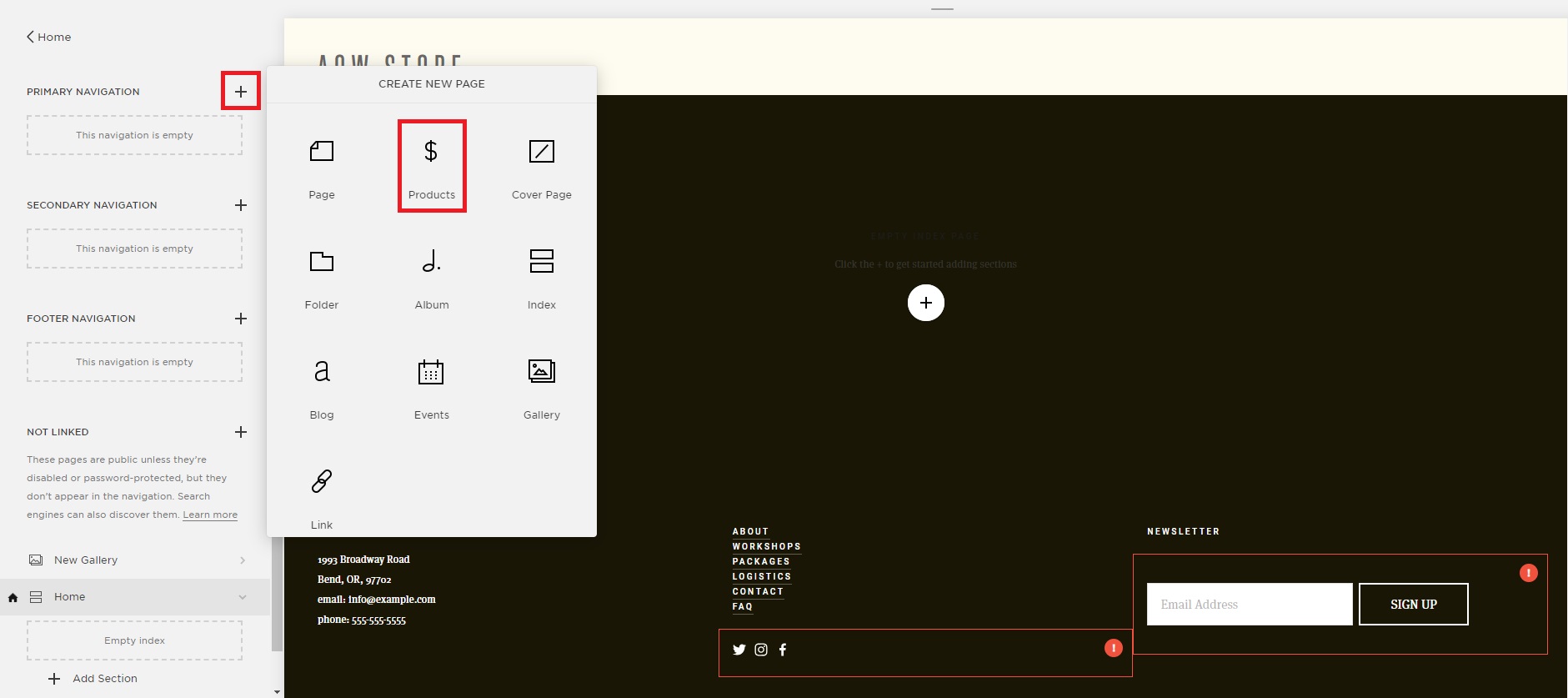 Name the page.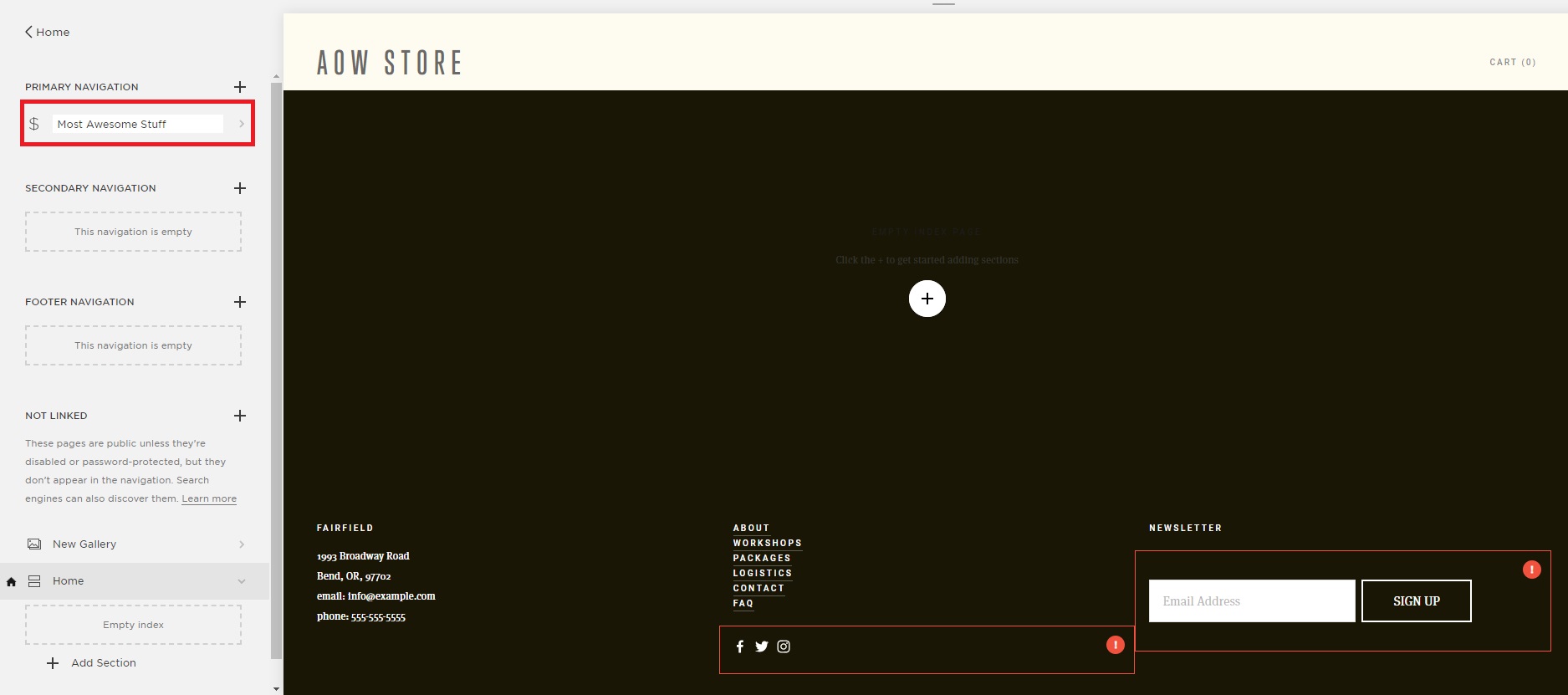 Now head back to your homepage to start adding products.