Fine Art, poster, and wood prints
Fine art prints done with fine printers. How we print your art on paper and wood and what what to expect from the final prints.
Our wood prints are created using a UV printer, an emerging and exciting print technology when done right! The printer lays down a thin layer of ink which is then cured right after by UV light to make it durable and strong. Our UV printers are large format and can accommodate huge pieces of wood or other flat objects. One of the benefits to working with a UV printer is white ink! Unlike sublimation where you can't print white, we can offer the option with our wood prints to either print your design with white ink or leave it out. The difference is in detail. If you are printing detailed photos with solid colour backgrounds, the white ink will enhance the details in your images. If you prefer to have the natural colour of the wood really show behind your artwork, choose to leave out the white ink and you'll see the wood clearly through wherever there was white in your artwork.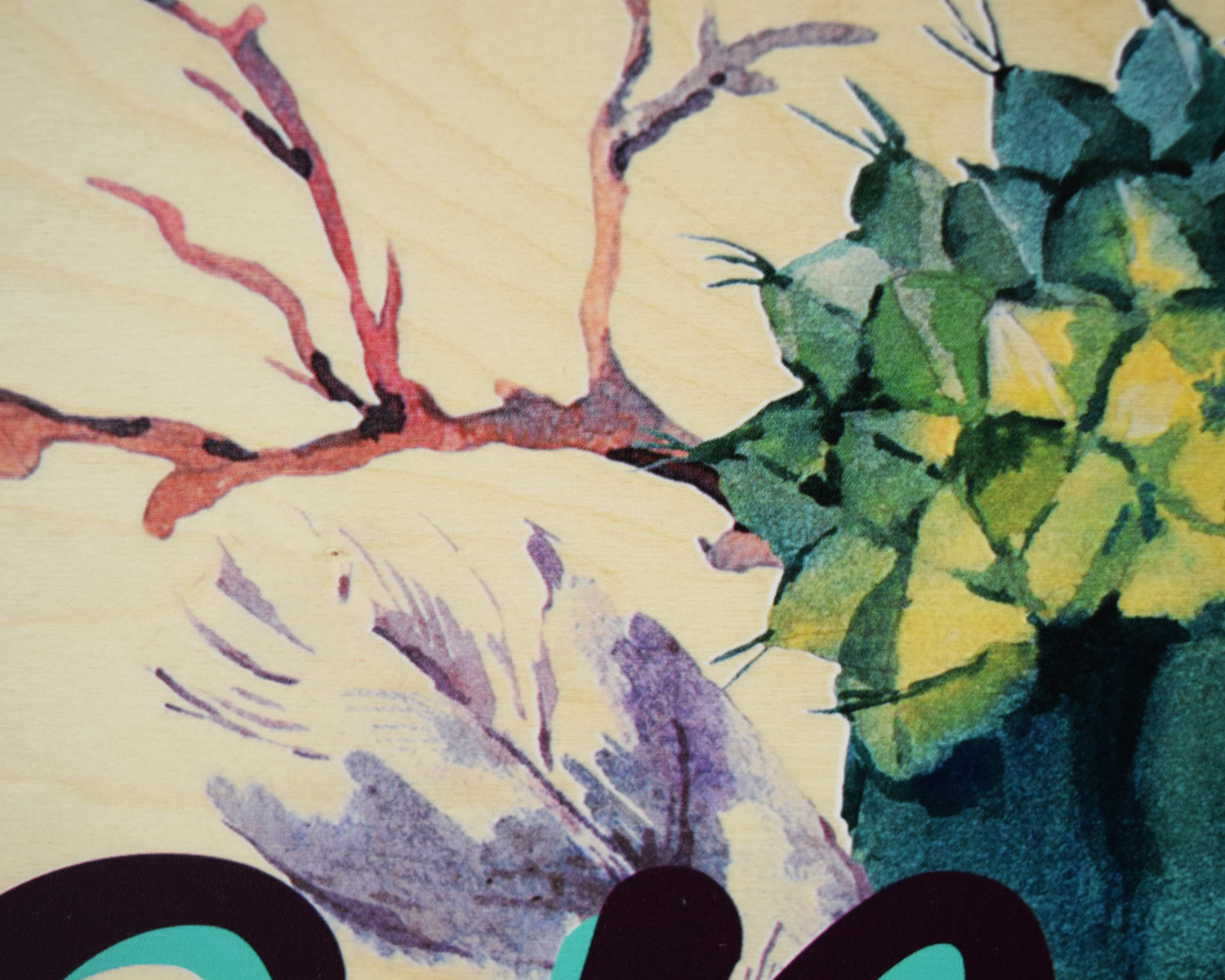 It's important to acknowledge with our wood prints that no two panels will ever be alike. Since wood is by nature unique piece to piece, each wood print features different textures and grains. As long as you know to expect this, you will appreciate the differences that make each wood print truly one-of-a-kind.